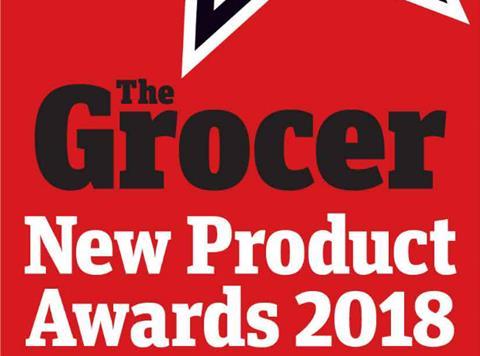 Entry is now open for The Grocer's 2018 New Product Awards – a celebration of innovation in branded goods across grocery in food and non-food.
To be eligible, products must be introduced or developed between 1 January 2017 and 28 February 2018. They must be new to the UK market, reformulated, repositioned to to target new markets or significantly repackaged, or an extension of an existing range.
Enter via our dedicated website. The deadline is 26 February.
Our rigorous judging process has two stages. Each item is first tried and tested by at least 50 consumers under controlled conditions. Assessed for factors including visual appearance, taste, texture, packaging and value for money, it's then further scrutinised by our expert panel. Combined scores from the two stages are used to determine the winners.
Winners will be announced on 5 October at London's Marriott Hotel Grosvenor Square, at a lavish lunchtime ceremony hosted by The Grocer's editor, Adam Leyland, and a celebrity guest.
Award recipients will gain exposure across The Grocer in print and online, and be given a winner's logo to use in all promotional marketing.
At 2017's hard-fought event, Heinz Seriously Good Mayonnaise, Manomasa Serrano Chilli & Yucatan Honey Tortilla Chips and Dr Oetker Ristorante Gluten-Free Pizza Mozzarella were among 29 products to be recognised as top of their category – with numerous other items picked from a shortlist of 135 to be highly commended.