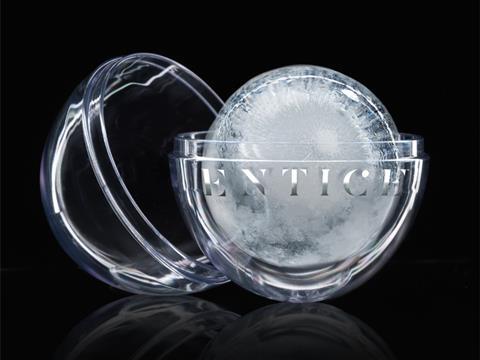 In Las Vegas you can buy a burger for a whopping $5,000. Closer to home, Cliveden House sells a club sandwich, packed with quail's eggs and white truffles, for a cool £100. Then there was the world's most expensive cheese, flecked with gold leaf, which retailed for about $95 for a 3.5-ounce slice. But no-one has ever sold cubes of ice for £100. Until now.
As crazy as it sounds, Russian entrepreneur Sergei Vesennedurakov is revving up to launch Entice - the "world's first ever single-serve hand carved ice sphere, created to complement and enhance the connoisseur's favourite super premium drinks".
"The purest forms of H2O can be transformed into the perfect ice crystal 
when frozen under exacting conditions"
Each 'sphere' will cost drink aficionados £80 to £100, depending on the shape of the crystals and the source of the water, with Entice claiming it will tap into exotic locations including the top of Mount Everest, the source of the Ganges and even the polar ice caps.
Vesennedurakov hit on the idea of creating a luxury ice cube after commissioning a major global research consultancy to question some of the world's most famous mixologists and high-net-worth individuals to find out what this group look for from the perfect serve.
"The findings outlined that discerning drinkers are becoming more and more demanding when it comes to their choice of high-end spirits and mixers, and that largely their desires are being met with breadth of choice and taste profile," explains Vesennedurakov, through an interpreter. "But the missing link was the very average solution for chilling their liquid of choice to its optimum enjoyment temperature."
Inspired by the findings, Vesennedurakov appointed a team of cryogenic experts to develop a revolutionary freezing technique capable of locking in the purity of the water because "mechanically produced ice fails on many levels when added to premium drinks. It is volatile and full of impurities.
"The purest forms of H2O can be transformed into a perfect ice crystal when frozen under exacting conditions," explains Vesennedurakov. "When it reaches its perfect density and temperature, each Entice sphere is hand-crafted to ensure it holds its molecular form."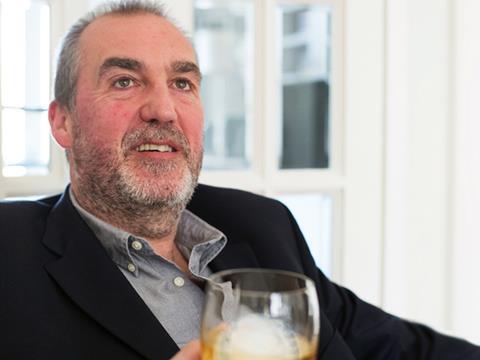 To reinforce the ice cube's premium nature and reflect its unique purities, London-based branding agency The Cabinet was commissioned to create luxury packaging for each lump reflecting the product's beauty. "Entice had a whole new set of branding challenges," says The Cabinet's creative director Ads Ellis. "Creating an über-luxury brand in a new category meant we had to create a new aesthetic, a fusion inspired by the codes of fashion, alcohol and cosmetics."
Vesennedurakov, who hopes Entice will soon be stocked in high-end food halls such as Harrods and Selfridges, has already held discussions with a number of London's top bars and restaurants and says feedback to date has been "incredibly positive". Darren Wilson, head barman at The Waterside Inn in London, trialled the cube earlier this month.
"The response was phenomenal," he says. "It may sound like a lot of money to pay, but I have many customers who are happy to spend a little extra to ensure their ice is as beautiful and refreshing as this."
Whether or not drinkers will spend upwards of £80 remains to be seen, but based on conversations he's had with potential stockists to date, Vesennedurakov is confident his idea won't receive a frosty welcome.