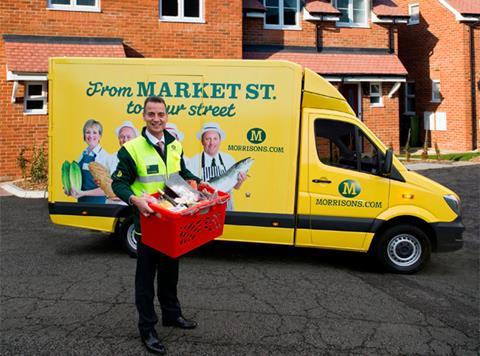 With Morrisons' misty veg machines set to disappear over the next few weeks, it would seem they are to be heading out of the door at pretty much the same time as CEO Dalton Philips who departs next month.
For the haters of these devices, and I use this term only slightly advisedly given the rancour they have inspired over the last two and a half years, the timing of their removal will seem entirely fitting as they have become such a symbol of what Philips got wrong during his tenure.
For others, perhaps they point to a more admirable and glorious failure. Representing as they do, Philips attempts to modernise and lift what unquestionably had become a very tired core retail estate.
In the end, Philips' plan to turn Morrisons from a nuts and bolts family grocer into a neo-Waitrose was his biggest mistake. He realised this a little too late in the end, which is why his bold lower pricing strategy launched last year is likely to remain in place long after he has gone.
To constantly lambast him and him alone for this approach is totally wrong – after all we have since seen suspiciously mist-like vapour hovering around the vegetables in some of Tesco's latest flagship stores as well. Whether Dave Lewis will now follow Morrisons lead in clearing the air remains to be seen.
Sir Ken Morrison used the misty veg and the Store of the Future concept as a stick to beat Philips with. Evidence he said that Morrisons had lost touch with its core customers. It had lost touch with its core customers but this is likely to have been down to the fact that prices went up at a time when family spending was being squeezed, promotions were unconvincing and scattergun while the discounters were parking their formidable tanks on Morrisons lawn.
My two pennies, for what they are worth is that Kirkstall in Leeds, the original Morrisons fresh lab, where the mist started forming, remains one of the best grocery stores I have visited during a decade with The Grocer. It would be a shame for Morrisons to lose too much of its ambition in favour of back to basics, honest to goodness, straight-talking, no nonsense Northern retailing.