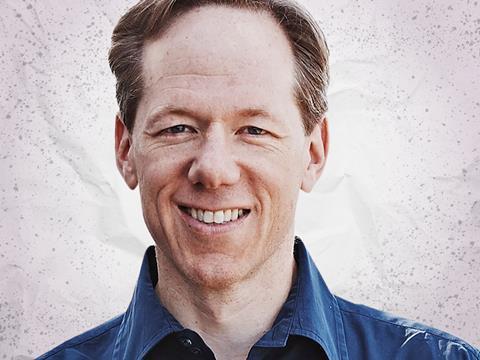 Chris North

UK MD, Amazon

Last ranked: 15

He doesn't run any supermarkets and his market share in groceries is minuscule. But Chris North gives grocery the shivers. And they're only getting worse.

The Amazon UK MD started probing the UK grocery market with intent in the summer, and every move, as well as rumour and speculation, provokes intense interest.

But the major multiples have been concerned by Amazon's menacing manoeuvres for a while. And that's manifested itself in the biggest acquisition by a supermarket in years.

Sainsbury's £1.3bn bid for Home Retail Group, sealed this week, is a risky and direct attempt by Mike Coupe (6) and John Rogers (23) to counteract the Amazon threat.
"North will make the Amazon Fresh operation so lean it makes the discounters look chubby"
North, 45, who has an economics degree from Harvard and a Masters in philosophy from NYU, took control of Amazon's UK operation in 2011 after a spell as head of Amazon's UK media businesses.

Slow and steady is Amazon's modus operandi and its exploration of the UK grocery market is no exception. It first launched grocery here in 2003, dialled things up in 2006 and launched a dedicated grocery store in 2010 offering 22,000 SKUs. It now offers 500,000 and it grows every week. But despite that gargantuan range, which dwarfs any other online grocery store, arguably it's North's other grocery moves that show off Amazon's powerful potential.

From the bulk-buy Pantry service he launched in the UK in November, to Prime Now, which speeds top-up grocery shops from smartphone order to the front door in under an hour (it delivered a Grocer 33 shop in 46 minutes) to the hotly anticipated Amazon Fresh, which will see North import Amazon's Ocado-style operation to the UK, it's a multi-pronged attack on UK grocery retail. And it's well under way, although Fresh, the final piece in the puzzle, remains tantalisingly elusive. Maybe North will convince Amazon CEO Jeff Bezos to snap up Ocado to speed things up? If he did, no-one would be surprised.

Then again, no one would be surprised if he didn't. North will take his time, build robust infrastructure (it's invested £4.6bn in the UK since 2010), hire key personnel and thousands of staff (it wants to add another 2,000 staff to take its headcount to 14,000 in the UK), seal deals with legions of suppliers and optimise the operation until it's so lean it makes the discounters look chubby. And it will begin when it's ready.

So is it premature to call North the most powerful man in UK grocery?

Not while the rest of the big four retailers (with the possible exception of Coupe) are slashing prices, scrambling to make sales, and forced into rearguard actions. By contrast, Amazon's slow and deliberate push forward only serves to emphasise its latent threat. And when North launches the lurid green delivery vans of Fresh on to the streets, then Amazon, which has a market cap of $282bn, will have to be considered a true grocery player in the UK. And 2016 is the year it might happen.