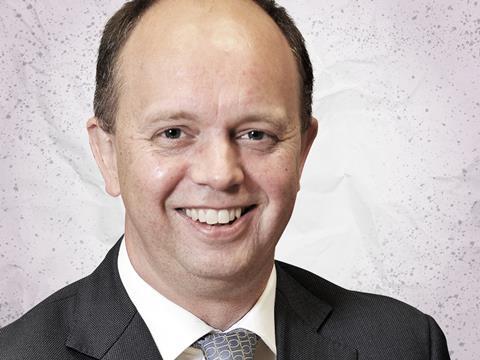 53 NEW

Sir Michael Bibby

Group MD, Bibby Line Group

Last ranked: -

For all that he has little day-to-day involvement in the grocery sector, Sir Michael Bibby, who featured at number 25 on The Grocer Rich List in 2014, is certainly a key power broker in convenience.

A few years ago he was painted as the great consolidator in the independent sector, having bought the remaining 49% of Costcutter that it didn't already own (it bought a 51% stake in 2007) and set out a grand vision of 6,000 stores under the fascia.

Then, in 2013, the Bibby Line Group CEO engineered a tie-up with Palmer & Harvey that would enable Costcutter to sever ties with Nisa and begin a new distribution deal with P&H. It would also allow Costcutter and P&H to leverage their combined buying power (estimated to be around £5bn) to "negotiate the best deals through maximum volume".

However the outlook is now a lot less clear. Bibby had a bumpy start to the distribution deal with P&H, which commenced in July 2014. Costcutter retailers were quick to complain about delivery and availability problems, and in October, high-profile Costcutter retailer Paul Cheema switched to Nisa instead as a result.

A few months later it looked as though its problems were over. Costcutter CEO Darcy Willson-Rymer told The Grocer in May 2015 that the P&H tie-up was beginning to pay off and Costcutter's recruitment pipeline had "never been stronger".

Shortly afterwards, Sir Michael was keen to stick to his consolidation mantra, telling the FT more mergers were needed and that a "smaller number of players" was the "only way to compete with the supermarkets".

But as 2016 dawns, Bibby remains a long way off his target of 6,000 Costcutter stores with just 2,625 [Grocery Retail Structure]. And only Booker's Charles Wilson (10) is doing any consolidating, with its acquisition of Budgens and Londis from Musgrave.

Whether Bibby still has the appetite or skill to consolidate an incredibly tough retail sector will have significant ramifications for thousands of independent retailers across the UK. That puts a great deal of power in his hands. What Bibby and Costcutter do next is one of the biggest questions on everyone's lips.