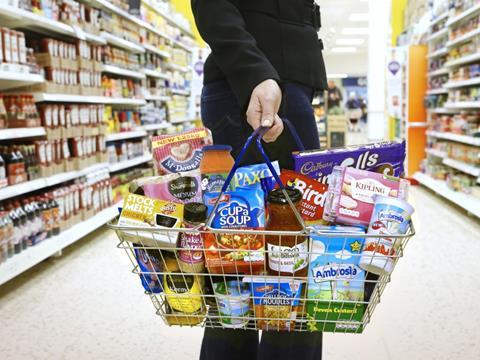 There was an eye-opening moment at The Grocer's recent Own Label Awards, a sort of Eureka if you like, that this truly is the year of private and own labels. The numbers – of which more later – have for decades told the story of a sector on a sure and steady rise. To my mind, 2014/15 marks a significant and lasting shift in consumer perception that is giving brands an increasingly hard run for their money.
First the numbers: according to recent research conducted by Nielsen, own-label products now account for 54% of UK supermarket sales. Meanwhile, IRI reports a +0.2pt increase in private label's value share and +0.3pt in unit share – not seismic, but certainly of note, bearing in mind that value market share of private label for the total FMCG market in the UK was 51.5% in 2014, while market share was 59.2% (according to Kantar Worldpanel).
The UK now has one of the strongest private label habits in Europe, and one which, after a period of static performance is once again in growth mode. So what's driven the sector out of its plateau?
The Own Label Awards paint a clear picture: innovation and NPD from the supermarkets is a primary factor, as is the phenomenal success of discounters Aldi and Lidl. Behind the numbers and gongs, however, is the story of how we've changed our buying habits so that brand is no longer as aspirational as it once was, much less a marker of quality.
We've become smart shoppers, where quality and value for money are higher on our lists than brand names – and importantly, we don't mind who knows it. Whereas once you'd have seen the Jags parked out of sight around the corner from the local Aldi or Lidl, now they're right there in the car parks with boots full of the quality, reasonably priced fare that have made both supermarkets such a success.
The social stigma once associated with private label – a mental association with 'trading down' – is no more. This seismic change has happened in a short period of time, and is set to continue as the smart shopping habit becomes further ingrained in the nation's psyche.
For both the supermarkets and discounters, it's a shift that signals ripe opportunity. IRI noted in its report that premium ranges were closing the price gap with their branded competition, indicating there's also a lot to play for in cold hard pence.
The likes of Aldi and Lidl seem to have a head start with premium new product developments such as Aldi's Moser Roth Orange & Almond Chocolate and Lidl's Deluxe Marinated Duck Breast Fillets Garlic & Pepper ranges. Consumers are certainly in for a treat, since there's no doubt the big four aren't far behind in the new product stakes. Which brings me to my initial point that this really is the year for private labels; it's a sector well worth watching.
Julie Hall, Sun Branding Solutions