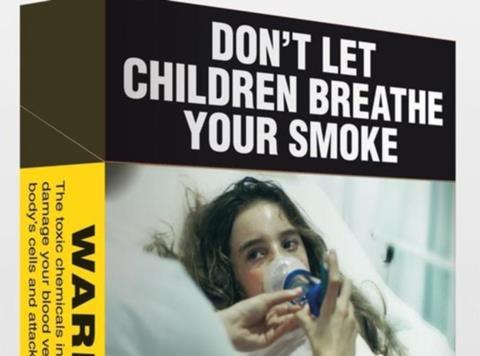 The ASA has revised its ruling on Japan Tobacco International's anti-plain packaging adverts to acknowledge there was a lack of evidence to support the policy in 2008, when the government first considered it.

Now JTI is renewing its calls for Sir Cyril Chantler not to recommend the measure, claiming there is still no evidence to suggest plain packs will prevent young people taking up smoking.

The revised ASA ruling states that while JTI was wrong to say the government had "rejected" plain packs in 2008 - the government in fact planned to keep the issue under review - it agreed with the tobacco manufacturers' assessment "that there was a lack of credible evidence that plain packaging would prevent young people from starting to smoke."

"Just as there was no credible evidence in 2008, and no credible evidence in 2013, there is no credible evidence today that plain packaging will have a positive impact," said JTI UK MD Daniel Torras. "The Chantler review should have regard to this independent assessment, and the views of successive secretaries of state for health, that there is no evidence, and the Prime Minister's view expressed in July 2013 that there 'isn't yet sufficient evidence for it,' when reaching its conclusions."

In November, leading paediatrician Chantler was tasked by the DH with conducting an independent review into whether there is likely to be an effect on public health, particularly for children, if standardised tobacco packaging were to be introduced.

He is due to publish his findings this month. As The Grocer went to press a spokesman for the DH said the report would be published soon.