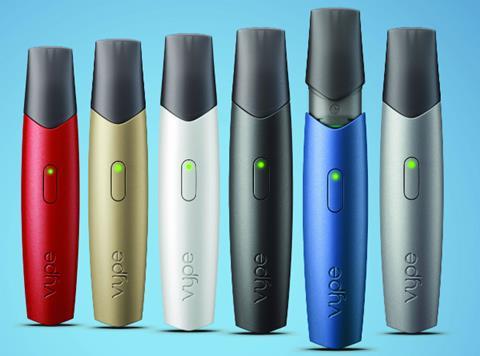 British American Tobacco has kicked off BAT Verify, a new scheme to ensure children cannot buy vaping products.
Verify is "aimed at ensuring that all retailers of e-cigarettes are aware of their role in the prevention of access to vaping by under-18s". It includes a training programme for retailers – vaping specialists in particular – to ensure they are aware of 'Challenge 25' and how it should be implemented.
BAT has also set up a whistleblowing hotline for shoppers who believe a retailer is selling vaping products to children.
Verify came in response to vaping's "rapid growth in the UK" as well as "concerns in some other countries that under-18s are accessing vaping products" said BAT, which owns the fast-growing Vype brand. The initiative would complement the company's international marketing principles covering "an approach to the responsible and transparent marketing of vapour products".
BAT launched Verify in parliament yesterday (26 February) during a meeting with the All-Party Parliamentary Group for E-Cigarettes, during which the tobacco giant called on the government to require all online retailers of vaping products to implement more sophisticated age verification systems.
The launch of Verify was "further demonstration of our strong commitment to preventing youth vaping" said Gemma Webb, BAT general manager for UK & Ireland. "All e-cigarette producers have a role to play in preventing young people from accessing nicotine-containing products, and at BAT UK we continue to have strict vetting of our marketing communications.
The company was "working closely with retailers to improve the processes and checks around sales" she added.
The vaping market was "developing at lightning speed" said Mark Pawsey MP, chairman of the All-Party Parliamentary Group for E-cigarettes. It was "a great example of how innovation can be harnessed to improve public health, by helping smokers to cut down or quit. But with this comes a responsibility to prevent young people from having access to these products."
While experimentation with vaping by young people has "steadily increased in recent years", regular use remains low among those aged between 11 and 18, according to a report today from Public Health England.
In spite of claims by some media outlets, the UK was "not seeing a surge in e-cigarette use among young people" said Professor John Newton, PHE health improvement director.
"While more young people are experimenting with e-cigarettes, the crucial point is that regular use remains low and is very low indeed among those who have never smoked."
In grocery, the vaping category enjoyed double-digit growth during the past year, adding 12% to its value on volumes up 23.6% [Nielsen 52 w/e 8 September 2018].