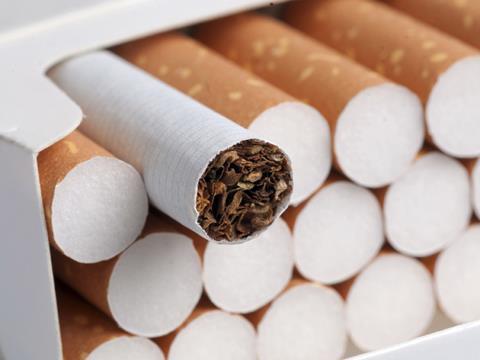 Plain packaging will be compulsory for cigarette brands in the UK after the High Court rejected an appeal by tobacco suppliers against the measure.

Companies including Imperial Brands, Philip Morris, British American Tobacco and Japan Tobacco International had argued that the new government rule would unlawfully destroy their intellectual property - but the court dismissed the challenge, describing plain packs as "suitable and appropriate".

"It is wrong to view this issue purely in monetised terms alone," it said. "There is a significant moral angle."

A BAT spokesman said the company would contest the decision, saying it was "by no means the final word on the lawfulness of plain packaging" and created "a worrying precedent whereby public policy concerns can ride roughshod over long-established fundamental commercial rights".

JTI also said it would register an appeal. "The fact remains that our branding has been eradicated, and we maintain that this is unlawful," said UK managing director Daniel Sciamma.

Tom Scourfield, head of IP at law firm CMS, warned "the wider consumer products industry has good reason to be very concerned about this development".

The High Court judgment - which ensures the loss of logos and bright colours on packs - was made ahead of EU Tobacco Directive regulations that come into force today. They will abolish smaller formats in member states, and require health warnings to cover at least 65% of the front and back of packs, which must be either green or brown. Manufacturers and retailers now have a year to sell through existing packs.

The Tobacco Manufacturers Association criticised the abolition of smaller packs as "a classic example of an ill-judged and ill-thought through EU regulation that will have significant negative implications on the UK".

Earlier this month, the Court of Justice of the European Union upheld the hard-hitting new rules, striking down a legal challenge by Philip Morris, BAT and Imperial.