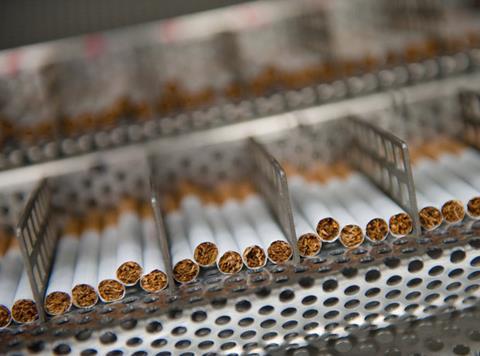 Philip Morris has launched an alternative cigarette in the UK which could see the end of its regular cigarette offering.
The tobacco giant has launched the IQOS smokeless cigarette, which varies from a traditional cigarette in that it heats tobacco rather than burning it.
The product is reportedly already on sale in selected retailers across London, costing £8 for a pack of 20 tobacco sticks, with the accompanying battery pack costing £45.
PMI claimed the new product would give smokers 90% less toxins than traditional cigarette smoke would.
The Malboro owner has spent more than $2bn in developing the product and though trials are not externally verified yet, the company was confident the product would cause less harm than traditional smoking, said CEO Andre Calantzopoulos.
In an interview with Radio 4's Today programme, he said he would like to work with governments to "phase-out" conventional cigarettes in favour of alternatives.
"These products hold very great promise obviously for consumers but also for public health and eventually for our company, as the economics are similar to cigarettes and in addition I believe to gain market share," said Calantzopoulos. "We will do everything we can to convince them [consumers] to switch to these products."
The IQOS smokeless cigarette is already on sale in Japan, Switzerland and Italy. Other tobacco companies are also creating cigarette alternatives, including British American Tobacco which revealed this month it was testing one.