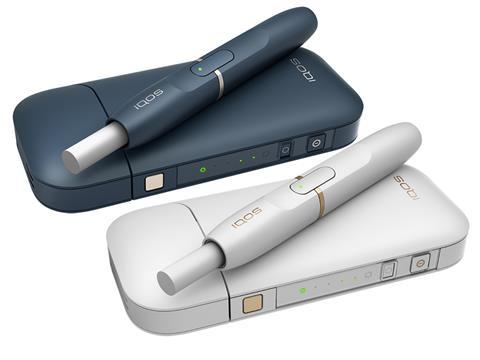 Philip Morris boss André Calantzopoulos stunned the industry this week as he promised to "do everything we can to convince [consumers] to quit conventional cigarettes.

He was speaking as PMI launched the Iqos smokeless cigarette, a system that produces 90% less toxins than traditional cigarette smoke as the tobacco is heated rather than burnt, it claims.

The product is already on sale in selected retailers across London, costing £8 for a pack of 20 tobacco sticks, with the accompanying battery pack £45. A 20-pack of PMI's Marlboro Red King Size currently sells at Asda and Tesco for £9.20.

The supplier has spent more than $2bn developing Iqos and though trials are not yet externally verified, Philip Morris was confident it would cause less harm than traditional smoking, said Calantzopoulos.
"I believe there will come a moment in time where we have sufficient adoption of this alternative product and sufficient awareness to start envisaging - together with governments - a phase-out period for cigarettes," he told BBC Radio 4's Today programme. "I hope this time will come soon."
Plain packs: legal challenge fails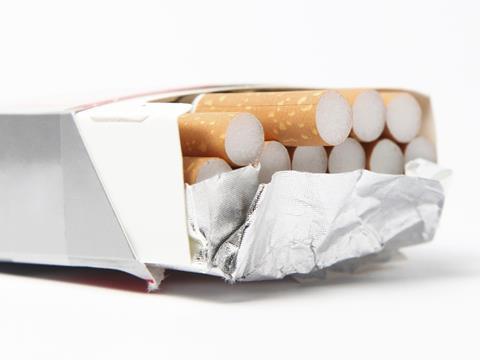 One of the catalysts for growth in the heated tobacco and electronic cigarette sector could well be plain packaging legislation, which currently means all tobacco products must be sold in olive green packs from next May.
This week, three of the four major UK tobacco manufacturers lost their challenge against the government's proposals in the court of appeal. The challenge was brought by JTI, Imperial Brands and BAT.
Philip Morris did not take part, having said in May that it would no longer challenge the law and would instead focus on developing smoke-free products.
He added: "These products hold very great promise obviously for consumers but also for public health and eventually for our company, as the economics are similar to cigarettes. We will do everything we can to convince them [consumers] to switch."

The Iqos smokeless cigarette is already on sale in Japan, Switzerland and Italy.

JTI introduced Ploom, a device that also heats tobacco rather than burning it, in June 2014 in the London area. It is no longer available in retail but can still be purchased online. A new version, Ploom Tech, launched in Japan earlier this year.

"Our goal in emerging products is to provide consumer choice through a variety of innovative and potentially reduced risk products and this includes both e-cigarettes and heated tobacco," said JTI head of communications Jeremy Blackburn. "We successfully launched Ploom Tech in Japan earlier this year and plan further launches in 2017."

Other tobacco companies are also creating cigarette alternatives, including British American Tobacco, which revealed this month it was testing one.

There are few figures available on how heated tobacco products are currently performing. However, tobacco analyst Bonnie Herzog of Wells Fargo Securities believes Iqos - which some consumers have dubbed 'I quit ordinary cigarettes' - could disrupt 30% of the global combustible cigarette market by 2025.

"We believe Iqos represents the industry's first legitimate step toward mainstreaming reduced-risk products and reshaping the global smoking industry - and in the process, offering a way to potentially improve smoker health trajectories significantly worldwide," she said.

Further research by analysts at Cowen Group found that Iqos gained a 2.4% share of the cigarette market in Japan's tobacco market within a year of launching nationwide.

Based on current figures it would take a seismic shift in behaviour for this type of product to gain a significant share of the £12.1bn UK cigarette market [Nielsen, 52 w/e 8 October 2016]. While there are no figures for heated tobacco products the total e-cig market was worth £174.6m or just 14% currently.