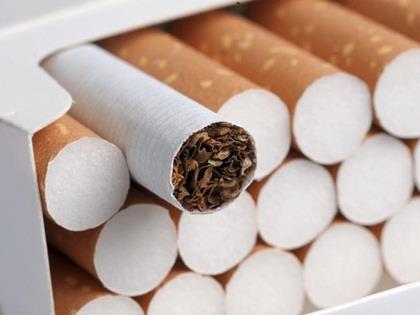 Rogue independents have been stashing illegal tobacco in the walls and floors of their shops as well as in secret panels in cupboards, the Local Government Association has claimed.

Recent prosecutions had seen illegal cigarette stashes found in sophisticated hiding places, the LGA, which represents local councils in England and Wales, said.

Trading Standards had also found illegal hauls hidden in toilet cisterns, in boxes of sweets and behind extractor fans and ceiling lights.

The LGA slammed "rogue traders" for putting the public at risk and urged courts to slap bigger fines on criminals.

Simon Blackburn, chair of the LGA's safer and stronger communities board, called for "bigger fines" to be imposed to deter illegal tobacco sales and to help councils' enforcement work against rogue traders.

HMRC estimates at least 10% of cigarettes in the UK are illegal, as is 39% of hand-rolled tobacco. The illegal tobacco trade costs £2.1bn a year in unpaid duty.
Fake tobacco has been found to have higher levels of toxic ingredients, such as tar, nicotine and carbon monoxide, than genuine brand-name cigarettes, according to the LGA.

"The sale of cheap, illegal tobacco by rogue traders in shops, private homes and through social media is funding organised criminal gangs and damaging legitimate traders, as well as making it easier for young people to get hooked on smoking, which undermines councils' efforts to help people quit," said Blackburn.

James Lowman, chief executive of the Association of Convenience Stores, said trading standards officers needed more powers to tackle the sale of illicit tobacco.

"If a small shop is found to be persistently selling non-duty paid cigarettes they should be stopped from trading and feel the full force of the law."