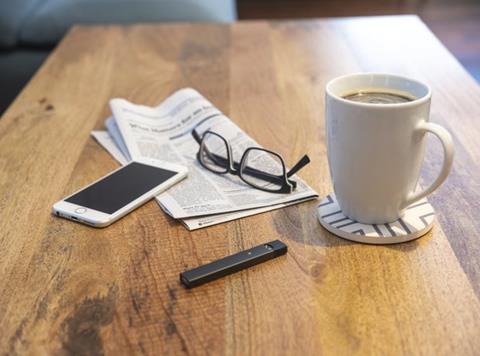 Sainsbury's is to become the first major UK retailer to stock top-selling US vaping brand Juul.

Juul, which officially launched in the UK in July, has so far only been available through its own age-controlled website, vape shops and high-end retailer Selfridges.

From Sunday 4 November it will be available in all 1,400 Sainsbury's stores including supermarkets, convenience stores and petrol filling stations.

Of these, 282 stores will stock Juul within a dedicated space on the shop floor, with a full shelf dedicated to the products, including a starter kit as well as flavoured refills. The remaining stores will stock the products behind the counter or via the kiosk. This is not the first time Sainsbury's has led the way in stocking alternative nicotine products. Almost a year ago it become the first multiple retailer to list the Heets refills for Philip Morris' Iqos heat-not-burn tobacco device.
"Our mission is to improve the lives of millions of British smokers. Until now, Juul has been available in the UK from vape stores and online," said Juul UK MD Dan Thomson.

"So this is a ringing endorsement for our product from a major UK supermarket and will allow us to reach a wider audience of smokers, to help them to switch."

Starter kits, which include the Juul device, USB docking station and four flavours - Golden Tobacco, Glacier Mint, Mango Nectar and Royal Crème - have an RRP of £29.99. The four-pod refill packs have an RRP of £9.99.

In the US, Juul has established a 70% share of the vaping market in only two years following its launch in 2016. It has been valued at $15bn and in the past year sales have skyrocketed 783% to $942.6m [Nielsen].

While its founders James Monsees and Adam Bowen insist Juul is aimed at existing adult smokers looking to quit tobacco, critics suggest its sleek design and easy-to-use system are attracting teens who have not smoked before. The company insists it is committed to preventing underage sales.