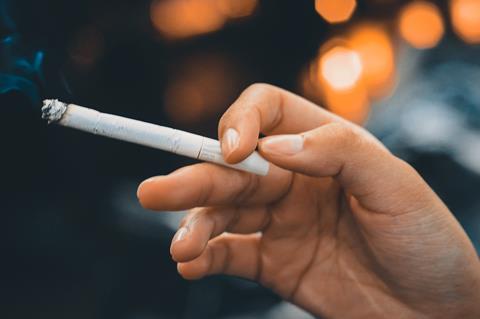 The UK has slumped from first place to 21st in a global ranking of countries for measures to stop the tobacco industry influencing public health policies.
The Global Tobacco Industry Interference Index ranks 90 countries for implementing and complying with measures to prevent the tobacco industry interfering with policymaking.
The latest annual index, revealing the UK's plummet from the top since 2019, accuses the government of a lack of transparency over its interactions with the tobacco industry, as well as a wide range of "unnecessary interactions" between government officials, including senior ministers, and tobacco companies.
It claims tobacco companies have continued to attempt to influence policy by submitting responses to public consultations and officially commissioned policy reviews, including on issues of tobacco control.
Produced by the Tobacco Control Research Group at the University of Bath, with input from Action on Smoking & Health (ASH), ASH Scotland, ASH Wales, and Cancer Research UK, the latest index covers the period from April 2021 to March 2023.
The lead author of the report, Dr Raouf Alebshehy of the University of Bath, said: "Our two-year research highlights a sharp increase in activity by tobacco companies to interfere with health policymaking.
"Unfortunately, this has been coupled with a lack of awareness and absence of implementation of measures protecting public health from the industry interference. Except for the UK's health agencies and departments, we have evidence of incidents of tobacco industry interference at the most senior political levels."
Sheila Duffy, CEO of health charity ASH Scotland, said: "The UK's fall to 21st place in the Global Tobacco Industry Interference Index is alarming. Unfortunately, it accurately reflects the reality that the tobacco industry, through its vested and commercial interests, has been constantly seeking to influence the development of public health policy on tobacco."