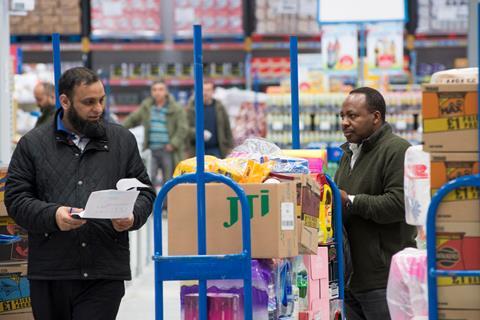 Two of the UK's biggest wholesalers have been helping thousands of retailers access the codes needed to sell track-and- trace-compliant tobacco, in what has been branded a fiasco.

The implementation process finally kicked off this week, with retailers with more than one retail premise now able to apply to the government's appointed ID issuer De La Rue for both their Economic Operator Identifier Code, which is registered to their business, and the Facility Identifier Code which they need for each store they sell tobacco from. Retailers with just one store are not able to apply until Tuesday 30 April.

Without these codes retailers will not be able to buy compliant tobacco from 20 May, although they will still be able to buy old non-compliant packs while stocks last and will have until 20 May 2020 to sell through non-compliant stock.

This week Booker told The Grocer 4,000 retailers had asked it to apply for the necessary codes, while Bestway said over 2,000 retailers had signed up for support via its website.
"Most retailers have not been adequately warned about track & trace, and as a result the trade is having to manage this major inconvenience," said Booker chief executive Charles Wilson.

Bestway Wholesale trading director Kenton Burchell said: "The new track & trace legislation will have a positive impact if it prevents illicit trade and improves public health.

"However, the short timescales the industry and government departments have been working to have put a lot of pressure on the industry."

The last-minute nature of the application ­process, with retailers given just three weeks to apply for their codes, has upset many in the ­industry. "It's been a complete fiasco," said one leading wholesale boss.

However the Federation of Wholesale Distributors is advising retailers to secure the codes themselves. Retailers only need to apply once and there is a concern that duplication of the process could cause problems or delays.

"To avoid confusion and duplication we believe retailers should be applying for their own codes," said FWD chief executive James Bielby, "Retailers will have multiple wholesalers and knowing who has registered whom will get complicated."