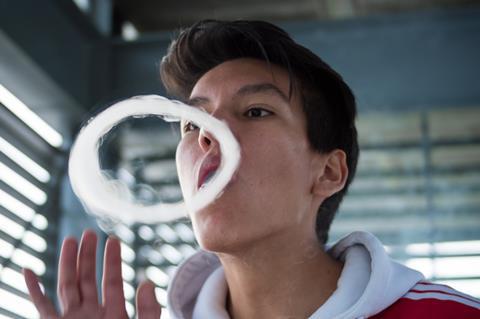 Vape brand Geek Bar has launched a 'supply chain charter' as part of a crackdown on "rising levels of malpractice across the distribution and retail of disposable vape products".
The charter covers "every aspect of the supply chain", the company said, from product sourcing to sale of devices to customers.
The company has been working to crack down on "the challenge of illicit disposable vape products finding their way into the country" it said.
Late last year, over-strength Geek Bar products were found to be openly sold online in an investigation by the UK Vaping Industry Association (UKVIA). In the UK, regulations state that disposable vapes should contain no more than 20mg/ml of nicotine nor have above 2ml liquid capacity. Geek Bar Pros, manufactured for markets where regulations are different and allow higher nicotine concentrations, have been amongst the non-compliant products finding their way into the UK market.
The brand has also been involved in closing 12 counterfeit factories in China which had manufactured more than 100,000 counterfeit Geek Bars destined for the UK.
"We have been working tirelessly over the last six months to review our business operations to ensure that no stone has been left unturned and ensure adult smokers continue to enjoy the highest quality and safest vaping experience when using our products," said Allen Yang, CEO at Geek Bar.
"We will not tolerate malpractice amongst distributors and retailers who want to supply and sell our products but do not do it legitimately. Through the development of the charter we are upping the ante even more to ensure rogue traders do not succeed in our marketplace," he added.
The charter commits the company and its supply chain partners to various measures, including more stringent batch control, clearer distribution contracts, product authenticity checks for retailers and consumers, tamper-proof packaging and faster product recall procedures.
"The charter is designed to set the bar very high when it comes to disposable vape standards in the supply chain. These standards have been under scrutiny in recent months as the category has attracted significant interest and demand," Yang said.
The sector has been making efforts to curb non-regulation and counterfeit products finding their way onto the UK market, as well as tackling underage sales.
Earlier this year the UKVIA – backed by Geek Bar – called for "no-holds-barred enforcement" and a minimum fine of £10,000 for retailers caught selling to under 18s or trading vapes not listed by the government's Medicines & Healthcare products Regulatory Agency (MHRA). The association's proposal also recommended that retailers pay for a permit to sell vape products.
Last month, a retailer's ranking shared exclusively with The Grocer revealed several of the most popular disposable vape devices on the UK market were falling short on compliance. The anonymous retailer analysed 13 of the most searched for disposable vapes on Google in the UK, scoring each against 19 items of compliance and best practice.