The clash of the Titans continues in bottled water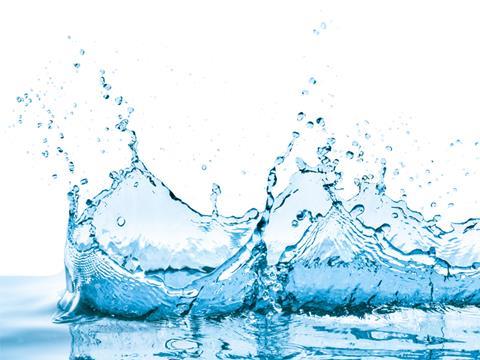 The clash of the Titans continues in bottled water. With fizzy pop giants getting their feet firmly under the table of the booming bottled water market, the sector's biggest player, Volvic, is fighting to keep afloat

Volvic is the only top 10 player (bar fruit flavoured Glacéau Vitaminwater) in decline, having lost £3.3m, with volumes down 4.9%. The greatest contributors to the sector's £81.9m growth were Nestlé's Pure Life, up £16.8m, and Coca-Cola European Partners' Glacéau Smartwater, which has almost doubled its value with growth worth £15.3m.
The latter is particularly significant, as it marks the entry of the world's biggest soft drinks player into a sector already dominated by giants. "Water's been seeing strong growth as a segment, double digit for the last 10 years or so, and we were very keen to enter this," says CCEP associate director Ian Ainslie. " But we knew we had to do it in a disruptive way."

CCEP puts the brand's success down to offering an alternative to water that focuses on its source (volcanoes, springs, etc) in its marketing. Instead, the water's infusion with electrolytes is the key marketing message, a move designed to appeal to increasingly active, health-conscious consumers.

Of course, Danone isn't giving up without a fight. In spite of Volvic's loss, combined sales of the company's three biggest brands (Volvic, Evian and Badoit) have climbed 1.5% to £347.5m, with Evian contributing the most to this at £7.4m. Danone puts this partly down to the April launch of Evian Fruits & Plants, a three-strong range of flavoured waters.

Going down the flavoured route has also helped Aqua Pura grow value sales by 7.1%. As well as focusing on its British credentials with a Naturally British campaign, the Princes-owned brand relaunched its sugar-free Aqua Fruta range of flavoured waters in January, and is ending the year by adding new formats aimed at families with children.
Top Launch 2016
The growing focus on flavoured varieties for many bottled water players (bar CCEP, which has prioritised Smartwater over Vitaminwater) helps explain the £14.2m loss for the squashes & cordials market. Other factors include the backlash against sugar and demand for on-the-go products, trends brands are responding to with sugar-free varieties and pocket squash products such as Robinsons Squash'd and Vimto Squeezy.

Another big bust-up is brewing in bottled water, following CCEP's launch of Smartwater Sparkling, a challenge to Nestlé's San Pellegrino and Danone's Badoit. "It was a natural progression because 37% of Smartwater consumers were drinking sparkling variants," says Ainslie.

Let the fizzy water fight commence!