Cake sales have gone soggy. The £30.4m rise we reported a year ago is a distant memory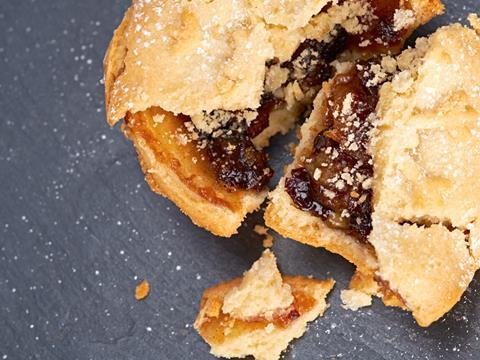 Cake sales have gone soggy. The £30.4m rise we reported a year ago is a distant memory, with £9.2m lost in the past year. Why?

One problem has been the lengthy Indian summer. And despite the category basking in the glow of GBBO, the health lobby is also on the case. But that can be an opportunity, says Emma Heal, head of retail at Graze, which delivered the sector's strongest growth following the 2015 launch of 12 on-the-go cakes for more health-conscious consumers.
Data Box
For 20% off the complete category ranking click here and enter discount code NIELSENGROCER
Data supplied by nielsen.com
"We think the UK has reached peak sugar," she says, pointing to a survey that found 59% of consumers are buying healthy options on more than half of snacking occasions. "There is just a huge push of consumers wanting healthy products in stores. And people are prepared to pay more for healthy snacking."

This trend has hit the big brands hard, with Mr Kipling's £14.1m loss undoing the £11.1m gain we reported a year ago. Brand owner Premier Foods has responded by pledging to make all individual Mr Kipling cakes a maximum of 150 calories each by 2018. And as with Graze, on the go is a key focus.

"If you look at channels, cake sales are growing 12% in convenience stores," explains MD of sweet treats Graham Hunter. "A lot of that is driven by multiple retailers, who are buying into smaller store formats."
Top Launch 2016
Further examples of how on the go is shaping the sector can be seen in the performance of Mrs Crimble's, which claims to have out-performed rivals partly by focusing on convenient formats. And Soreen may be down 4.2%, but its individually wrapped Lunchbox Loaves are up 47% on last year.

But the trend towards healthier living doesn't mean we're all living like monks, as the growth in indulgent cakes in the sharing format shows. The 2015 launch of Cadbury's Amaze Bites (containing 10% of recommended daily sat fat allowance per 16g bite) has been crucial to £7m growth for Cadbury cakes. "Consumers want a bit of both - they want products that are permissible but also want to treat themselves," says Hunter.

Indeed, Finsbury Foods says the launch of Thornton's Indulgent Bites, not only triple-layered but also covered in chocolate, helped the brand rise by £2.2m. "We have responded to the increased demand for bitesize portions and understand that the focus for many of these products should be taste and indulgence," says a spokesman.

Another trend is the rise in own label, which registered a 3% increase against a 4.7% branded decline. "We've seen a significant increase in the number of premium own-label cake products, particularly within sharing cakes, and a growing number of Continental cakes on offer," says Gill Green, marketing director of Wessanen UK.

It's time for brands to up their game.