The decline of metrosexual man and rise of the bearded hipster has intensified pressure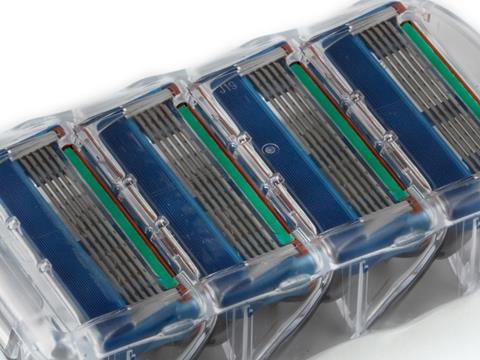 The decline of metrosexual man and rise of the bearded hipster has put more pressure on a market battling a shift to the discounters.

For this year's male grooming report, we've restricted ourselves to three sectors: skincare, shaving preparations and razors and all three are down, having lost £4.7m between them. Nielsen analyst Luke-Rael Prior says the hipsters are chiefly to blame.
Data Box
Data supplied by nielsen.com
"Men's shaving has largely dropped as the consumer trend for facial hair, from light stubbles to full beards, remains popular," he says. "Also, the trend is becoming more accepted in workplaces and older traditional stigmas about facial hair have been discarded."

That doesn't mean British men are letting themselves go. "The pace of trends evolving means different male grooming 'tribes' are multiplying by the year," says Stijn Demeersseman, general manager commercial operations at L'Oréal UK-Ireland, arguing that male grooming has moved from the functional more into the beauty space.

That means there's a growing opportunity to bring previously niche male grooming products into the mainstream. For example, in March Bulldog launched a beard oil, a move that helped drive a 10.9% surge in value for the brand. "There continues to be brilliant opportunity for innovative and differentiated brands to disrupt the status quo and deliver incremental growth," says Bulldog founder Simon Duffy.
Top Launch 2016
The time could be nigh for the bigger brands to start moving in on the market. "Undoubtedly, the rise of men with beards has had an impact on pre and post-shave product usage," says Peter Embleton, category strategy manager for toiletries at Unilever UK. "But new fashion trends also open up new opportunities for grooming products to be established."

The brands enjoying the highest level of growth are those at the more premium end. Skincare brands Rockface and Mancave are up 40.6% and 89.9% respectively, admittedly from small bases. In shaving preparations, King of Shaves is also defying the downturn, with value up 4.3% on volumes up 2.8%.

The big players are also seeing demand for higher quality, says a Wilkinson Sword spokesman. "Although some men are shaving less frequently, they're seeking better quality products. When they do shave their razor has to deal with a few days of growth at once."