It's truly been a race to the bottom for paper products this past year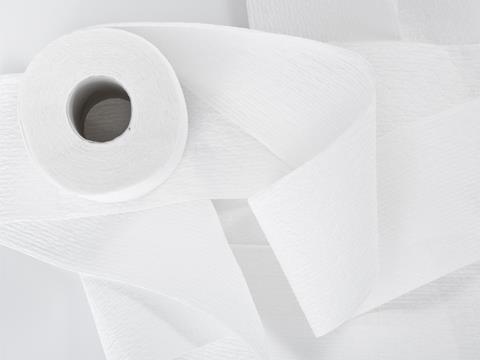 It's truly been a race to the bottom for paper products this past year. Value sales of nappies, toilet paper and facial tissues have plummeted by £81.7m - with only kitchen roll registering growth (of less than a million). All thanks to a perfect storm of market conditions only been vaguely tempered by NPD.

Falling prices have been one of the most detrimental factors to the value of the paper products category. Although volume remains relatively healthy - up 0.6% in toilet tissue and 0.9% in facial tissue - the categories suffered value declines of 1.3% and 4.7% respectively. And nappies fell by just 3.6% in volume, yet value nosedived by a whopping 14.1%. The downward pressure on prices is all down to catering for a savvier shopper, says SCA - manufacturer of brands including Cushelle, Velvet and Plenty. "Customers are now embarking on more shopping trips than ever to hunt for the best value products in the market," says Sian Dixon, brand manager. "Retailers have reacted by lowering price points to make products more attractive."
Data Box
For 20% off the complete category ranking click here and enter discount code NIELSENGROCER
Data supplied by nielsen.com
Oday Abbosh, founder of the Ora kitchen towel brand, confirms the whole paper category is "hugely competitive". "Own label continues its highly successful EDLP strategy with the major brands continuing their frequent and deep price promotions," he says. "Indeed, the depth of these promotions by the major brands is becoming greater and we are seeing new lows set compared with previously committed price positions."

Add to this the growing tendency for buying larger packs - which typically retail for a lower price per sheet - and it's no wonder value is heading downhill. Abbosh says 16- and 32-pack sizes of toilet role are "becoming the norm", and has noticed a similar trend in kitchen roll. This is partly down to the growing importance of online sales in the category, he believes. And Abbosh can only see this continuing. "Buying bulky products online is nothing new and seeing the success of subscription-based models for nappies and other everyday essentials take off in many markets around the world, coupled with the kind of technology deployed by Amazon and Ocado, will further help boost online sales of paper products." SCA also says it sees online as a "firm part of trading" in the household towel and toilet tissue categories.
Top Launch 2016
There's only so much longer this squeeze on prices can continue. The fall of sterling is raising costs for suppliers. Sofidel, for example, grew ahead of the pack this year with a 26% increase in value sales of its Regina brand - but it still felt the effects of Brexit. "Our main raw material, the pulp, has to be imported and our currency for that is the US dollar," explains Sofidel CEO Luigi Lazzareschi. But he says Sofidel will avoid raising prices, and believes other suppliers will take a similar view.

So if price rises are out of the question, how can this category grow? Considering there is high penetration of paper products across the UK population, there is limited scope to gain new customers. Increasing the frequency of use may be one way, as Sofidel has seen in the kitchen towel category. "In the past few years we've seen kitchen towels being used in many other areas like surface cleaning and window cleaning," says Lazzareschi. SCA has noticed the same trend, after investing in an ad campaign that promoted the multiple possible uses of its Plenty kitchen towel - and it has backed this claim up with product innovation. "Thanks to significant investment, the core range is now 15% stronger - even when wet," says Holly Baron-Morgan, brand manager for Plenty.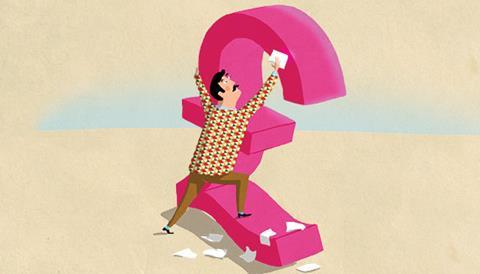 Kitchen towels and household sprays have competition. Sales of cleaning wipes are booming, say Unilever, which launched 90-packs of Cif Power & Shine in 2015. Commercial manager for household Nikki Hepburn said in May that this has helped drive 8.8% growth in the sector: "Consumers spend 10 days a year cleaning their homes and 40% clean every day, so they're always on the lookout for ways they can make this process quicker and easier."
NPD, of course, is another potential avenue for growth. In nappies, P&G will be hoping to reverse the 15% sales decline suffered by its Pampers brand with the launch of Pampers Baby Dry - a product with three absorbing channels that marks the brand's "biggest innovation in the last 10 years".

And in toilet paper, Kimberly-Clark has relaunched its Andrex Classic White as Classic Clean. The new-look product has a thicker, embossed base sheet "designed for a better clean". It is all part of the brand's drive to reposition the category as being "essential to intimate care" rather than just a household commodity - a strategy it believes will drive growth. "Through the intimate care vision, Andrex is encouraging consumers to consider how fundamental being clean is to their physical and emotional wellbeing," says an Andrex spokeswoman.

The brand is also confident in the sales potential of moist toilet tissue. Following the relaunch of its moist tissue brand as Andrex Washlets, the subcategory now accounts for 5% of total toilet tissue sales (up from 4% last year). And nearly six million households have purchased moist toilet tissue over the past year [Nielsen]. The only potential threat to further growth is the widespread media coverage of moist tissues blocking drains. But Andrex stresses it has "thoroughly tested" its brand to ensure they break down in the disposal process. "Field studies in the UK show more than 95% of the blockages were caused by something other than flushable wipes," it adds - with non-flushable paper towels, household and baby wipes found to be more likely culprits.