Supermarkets are still piling it high and selling it cheap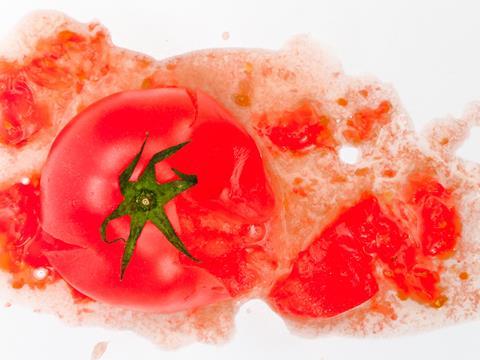 Supermarkets are still piling it high and selling it cheap, but premiumisation is driving value back into fresh produce.

Brits have splashed out an extra £117.4m on fresh fruit & veg - a marked turnaround from last year's £185.9m loss. Spend on fruit has surged by £175.6m (4.0%), while the £58.2m (-1.3%) drop in veg sales is much more palatable than last year's £317.6m loss.
Data Box
For 20% off the complete category ranking click here and enter discount code NIELSENGROCER
Data supplied by nielsen.com
Having said that, fresh produce is still a key battleground for the price war, with price cuts driving further losses on bestsellers. Another £43.5m has been wiped off combined sales of apples, grapes and bananas, while potatoes, tomatoes and mushrooms have suffered a total loss of £48.6m.
But growing demand for more expensive varieties is boosting sales in both categories. In fruit, avocados, blueberries, strawberries and raspberries are the biggest winners - reflecting the desire for "convenience, excitement and taste," says British Growers Association CEO Jack Ward.

The appetite for something a little bit different is also driving value back into veg, with Brits spending more on premium lines like spinach, pumpkin, chillis and artichokes.
Top Launch 2016
"We have seen great success in more 'unusual' items such as young coconut, kalettes, speciality broccoli, cavolo nero and Rivolo tomatoes," says Emma Byrne, head of fresh produce at Lidl. "With the rise of popularity in cooking shows and focus on healthy eating, customers are looking at and willing to try new things."

Spend on some traditional veg like courgettes (12.4%) is also increasing as the low-carb craze inspires shoppers to spiralise. "The idea of doing something new with vegetables has the potential to breathe new life into old favourites," says Ward.

It isn't just an appetite for adventure that is helping stabilise sales. Although average prices have fallen again, deflation has halved from the previous year, which is helping reduce losses on bestselling veg. Potato sales, for example, have fallen by just £34.8m (-3.9%) compared with a huge £122.9m loss last year. "Although spend in the category remains under pressure due to lower prices, the year-on-year decline is reducing," says AHDB potatoes analyst Rebecca Hughes.