Sports nutrition is in the midst of an identity crisis, no longer the sole preserve of pumped up gym bros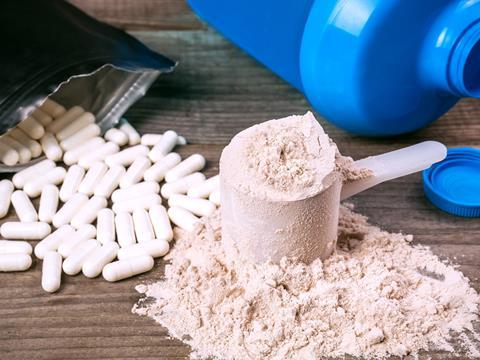 Sports nutrition is in the midst of an identity crisis. No longer the sole preserve of pumped up gym bros, the fixture is broadening its appeal, going after everyone from yogic yummy mummies to weekend cyclists.

That's because it's fashionable to be fit. "In the past sports nutrition was seen as a specialist category but, due to the increase in consumers taking regular exercise, the category has become more mainstream," says Craig Percival, marketing director for nutrition at Maxinutrition owner GSK.

NPD has been crucial, with market leaders Maxinutrition and Sci-Mx launching protein-enriched products such as bars, cookies, flapjacks and RTDs to appeal to consumers looking for products at a lower price point to the mix-your-own-protein powders that make up the bulk of the sector's sales.
Data Box
Data supplied by nielsen.com
Many of these products still have a decidedly masculine feel - see Maxi's Cyclone Bars, or a newcomer to the bestseller list, Grenade, up seven-fold after winning a listing with Tesco Express. Still, there are signs of brands toning down the testosterone. Sci-Mx's revamped Pro2Go range includes such products as Strawberry & Cream Duo (in pink and white) and Caramel Crisp Bars: still packed with 20 grams of protein, but not quite as 'grrr' as pulling out a Grenade mid-workout. With an estimated 25% to 30% of the market now female - up from 15% just a few years ago - it's clear a growing number of players have realised it's time to target mainstream consumers seeking healthier and more active lifestyles. In fact, some brands in Nielsen's sports nutrition bestsellers list don't even define themselves as such.

Rather, players such as Trek (up £4m) and Bounce (up £1.8m) tend to describe themselves as healthy, wholefood snacks, even if they are aimed at active types. Take the Energy Balls that make up the bulk of Bounce's sales. "We love being a top performer. But while it is nutritionally balanced and protein-packed, Bounce doesn't sit in sports nutrition nor is it a sports nutrition brand," says CEO Mark Tanous. "We make snacks for people looking for healthier options on the go."

It's not just brands going after this crowd. The number of SKUs in Asda's own-label range has seen a sixfold increase in the past year, making it one of the biggest own-label ranges on the market. The range increase saw the launch of protein bars and shakes priced from just £1.25, backed by partnerships with bloggers.
"A year ago, Asda was behind other retailers with a very limited sports nutrition own-label range," says Nielsen analyst Vitaliy Zhyhun. "Now, after a significant increase, it is leading the way and has one of the broadest sports nutrition own-label ranges. The category is young, dynamic and growing."
Top Launch 2016
Many expect more of the big retailers to follow in Asda's footsteps. "In the UK there are 2.6 billion exercise and sporting occasions each year but currently only 1% of these are supported by sports nutrition products," says GSK's Percival. "With a new, more educated type of shopper emerging, we are seeing shoppers looking to purchase protein-fuelled products as part of their weekly shop."

But sales aren't soaring for everyone. The market's second biggest brand, Sci-Mx, has lost 4.3% in value - sales are down from £12.2m to £11.7m - making it the one of only two top 10 brands in decline. Sci-Mx puts its performance down to powders, blaming a mixture of 'aggressive' half-price competitor promotions and growing competition online.

"We haven't promoted at half price in a quest to protect and future-proof the brand and category," says Sci-Mx's marketing director, Chay Watkins. "We're taking a long-term approach to driving category sales and do not intend to commoditise the category."

Maxinutrition's 5.1% fall in average price pack makes it clear who Watkins is referring to, although this has also been affected by growing sales of RTDs and bars, and growth in smaller packs of powder, such as the 600g and 765g formats. But a question remains over how long protein prices can stay low.

Whey protein prices are predicted to rise in the first half of 2017 as a result of Brexit and the weakening pound, putting further strain on brands such as Sci-Mx. "We survived the mighty VAT imposition in 2013 and as a tough old bunch we will be sure to make 2017 and beyond a success," says Sci-Mx's Watkins. "Working closely with retailers to drive growth will be one of the single most important success factors in 2017."

Future-proofing the sector means growing the focus on healthy impulse snacking. Sci-Mx is shelling out £1.3m on NPD and marketing in 2017 in this area, after protein and energy bars drove the bulk of the subsector's growth of 45.4%. "The development of convenience formats was very important for the sports nutrition category," adds Zhyhun.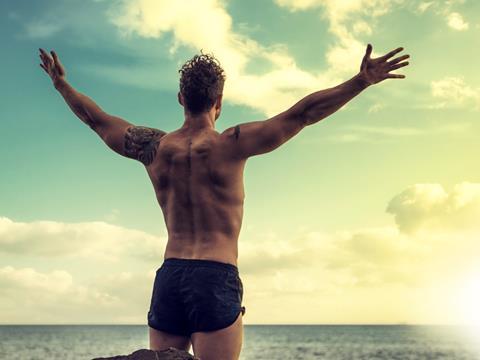 Anyone who tells you this sector is all about products that enhance sporting performance is a liar. As Maxinutrition's 30-day Ibiza Challenge makes clear, it's also about hitting it off with posers. More than 900 people entered before and after pictures of their missions to get buff for the beach in the hope of winning an 'all expenses paid' trip to the party island. "It was one of our most successful activities to date," says GSK's Craig Percival.
Making the most of this opportunity, of course, means widening distribution in a broader range of retail formats. Bounce, for example, has growing listings in Tesco, Sainsbury's, Asda and Boots - where the brand now features as part of the meal deal - as well as increased distribution in travel retailers such as WH Smith Travel and BP to thank for much of its astounding growth. "This means everyday snackers are finding us easily in more stores and in impulse and healthy snacking locations, which is driving strong growth," says Bounce's Tanous.

As mainstream retailers up their game in sports nutrition, so are the specialists. Holland & Barrett's sports nutrition category manager, Amy Pettingale, says the retailer has been bolstering its offering with wholefood products to broaden the sector's appeal, adding 'nutritional powerhouse' Mello Watermelon Seeds to its range.

"In a fast-moving category we know our customers demand innovative healthy snacks and Mello's seeds tick all the boxes," says Pettingale. "It's an exciting new product range that will help drive new customers to our growing nuts and seeds offering."

With supermarket sports nutrition sales set to pass the £100m mark for the first time in the coming year, GSK's Percival says there are three key trends that will continue to shape the sector: health, sports participation and image. "In terms of health, sports nutrition can play a role for anyone who participates in sport," he says.

"Sports participation has increased 25% in the last 10 years, and endurance sports in particular have seen a strong uptake. It is for brands to demonstrate the role this category can play to improve performance."

As for the image part of the equation, this year Maxinutrition ran a 30-day Ibiza Challenge, in which shoppers were given the chance to win trips to the party island by submitting before and after shots of their journey to a beach-perfect body. Others are moving into weight loss to lure those preoccupied with body shape. September saw the launch of Innermost, which features a weight loss supplement. "We offer a real alternative to a large group of under-served consumers," says founder Shivraj Bassi.

There's all to play for in 2017.