Things have soured in yoghurts in the past year, as the amount of sugar many products contain has come under growing scrutiny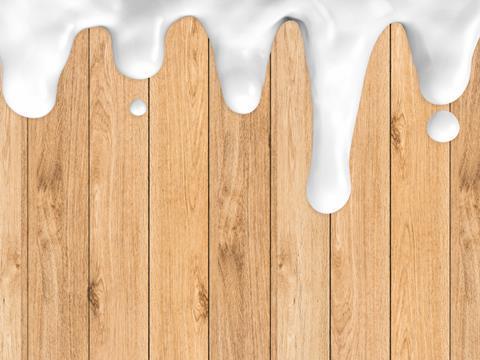 Things have soured in yoghurts in the past year, as the amount of sugar many products contain has come under growing scrutiny.

First, yoghurt was lumped together with ice cream in Public Health England's Change4Life's Sugar Swap campaign. Now the sector is facing reformulation targets to cut sugar content by 5% by September 2018, rising to a 20% reduction by 2020.

Brands shouldn't need much persuasion given performances in the past year. Just three top 10 brands are up. Yeo Valley and Total have tapped demand for lower sugar, more 'natural' offerings, while Cadbury is up £3.5m thanks to a counter-trend: growing demand for indulgent desserts.
Data Box
For 20% off the complete category ranking click here and enter discount code NIELSENGROCER
Data supplied by nielsen.com
Yeo Valley is up £9m. "We're well placed to meet the needs of consumers looking for more naturally produced and transparent brands, and with increasing concerns around sugar we've also seen significant sales growth from our naturally low sugar NPD," says marketing director Dan Rusga.

Yeo Valley launched Yeo Bio Live (a low fat organic yoghurt with bio live cultures and no added refined sugar or artificial sweeteners) in March, and it has generated sales of £3.5m after just seven months. Its Little Yeos variant has outperformed the kids category with sales growth of 9.1%.

Total, meanwhile, has benefited from booming sales of the big pot format and Greek yoghurt, increasingly perceived by consumers as being more natural and less processed. Its £9.3m growth is surpassed by just one other player: Arla, whose Protein and Skyr lineup has delivered growth of £13.5m.

"Our portfolio really resonates with consumers and we are driving new shoppers into the category and appealing to a younger audience" says category director Stuart Ibberson.
Top Launch 2016
While the high protein content and natural credentials of Protein and Skyr make them attractive to millennials, July kids launch Big Yogs is aimed at even younger consumers and their health-conscious parents with the addition of vegetables to lower sugar content.

The giants have similar strategies. In March, Müller overhauled Corners' recipe and cut sugar by 50% in its Kids Corner yoghurts in September as part of a commitment to reducing sugar across its portfolio. "With some brands performing better than others, it is vital we continue to reinvigorate the category," says Müller Yogurt & Desserts commercial director Bill Mathieson.

He's not wrong. Only Activia's £19.6m loss is bigger than the £18.4m Müller Corner has lost in the past year. Danone says it is planning a September relaunch aimed at making Activia an 'aspirational lifestyle brand'. Let's hope such efforts work. The sector is down nearly 200 million litres. It will lose even more in 2017 if nothing changes.