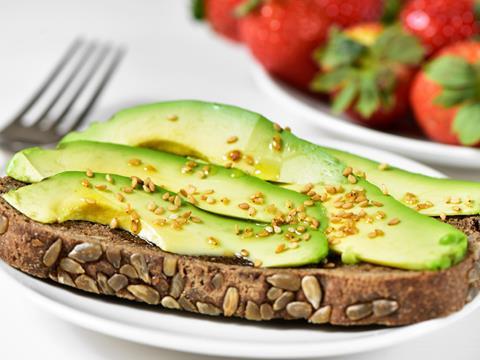 The clearest picture yet of how Brexit is changing the way Britain eats, drinks and shops is revealed today in The Grocer's 2017 Top Products report in association with Nielsen.

As the pound has weakened, inflation is returning with a vengeance, with average prices up in 93 of the 114 sectors. Dairy, alcohol and infant care are some of the hardest hit, with baby snack prices up 10%, butters & spreads up 8.1% and lager up 5.1%.
Yet shoppers will still pay more for the right products. Butter volumes are up. Milk value is up for the first time in four years, partly due to inflation but also solid volume and value growth for branded milk. And the mults have sold 81 million (2.1%) more fruit pieces, despite a 1.7% price rise.

The same is happening in many discretionary sectors. King prawns have overtaken sales of standard. Craft ale Punk IPA (twice as expensive as standard ale) has doubled sales to become the third bestseller. Sex lubes are flying despite 9.5% inflation driven by NPD claiming to speed orgasm.
Grape sales overtake the apple in our eyes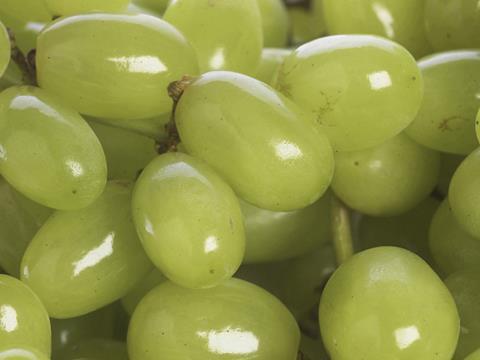 Grapes have become Britain's bestselling fruit - outselling apples for the first time, The Grocer can reveal.
Sales have surged 3.6% to £604m as the supermarkets shifted an extra 13.5 million (4.1%) packs of grapes.
Apple sales are also up, by £12.1m (2.1%) to £600m, although this is purely inflationary as retailers have sold 1.5% fewer packs of apples. Bananas, the best selling fruit by volume, increased sales by £19m to £551m.
Grapes have taken the top spot thanks to economic factors and changing consumer trends. Import costs have spiked as a result of the pound's crash and tightening supplies, pushing up retail prices per kilo, while consumer demand for fruit snack packs have favoured grapes, as apples and many other fruits spoil in bite-size chunks.
"It's become more expensive to bring fruit & veg in from Europe," says British Growers Association CEO Jack Ward. "British growers have seen input costs rise significantly too. Grapes are a very good, convenient snack. Tesco is even using them in its meal deals now."
2017's fastest growing products reflect mounting demand for healthier, convenient or indulgent goods. An extra 16.4 million (13.2%) avocados have been sold despite a 2.5% price spike. Budweiser is up £49.2m (14.9%), the year's greatest gain, partly due to growing demand for premium lager.

"We do see shoppers continuing to economise but not compromise," says Mike Watkins, head of retailer & business insight at Nielsen, which produced Top Products in partnership with The Grocer. "They still want good quality food & drink and still expect good value."

The shrinking of packs to keep price per unit down is an increasingly common tactic, with everyone from McVitie's and Peperami to brewers and meat manufacturers shrinkflating to offset soaring input costs and the weaker pound.

In June, Kerry Foods cut pack sizes of Richmond Sausages while keeping the same rsps. "We reduced the weight in response to the long-term rise in the price of pork," said a spokeswoman. "We'd previously absorbed these rising commodity costs internally."

Fresh meat has suffered the greatest sector loss, down £71.4m (1.6%) with the trend for eating less meat one factor. "A combination of tight raw material supply and a weaker sterling put pressure on input costs," said Tulip head of insight Nicola Hobson. "Retailers and processors have worked hard to mitigate against price increases."

The average price of a pack of fresh meat has stayed flat as a result of such efforts. With consumer attitudes towards fresh fruit being more favourable, rising prices have not dampened volume growth. Again, prices are rising as a result of the vagaries of supply & demand as well as currency fluctuations since the Brexit vote.

"The immediate impact in the autumn straight after the referendum was that cost prices of imported fruit rose as did any other foodstuff made in the EU," said British Summer Fruits chairman Nicholas Marston. For berries, one of the fastest growing fruits, this resulted in a retail price spike in spring but prices then fell due to a bumper UK crop.

"In the blueberry import season, particularly January to March, the market did inflate YOY but we saw the market moving back to where it should be. Tesco moved to consistent £2 versus £1.50. Asda reduced pack weights to achieve more competitive base prices but inflated price per kilo. Sainsbury's moved to consistent £2 versus £1.50 the year before."