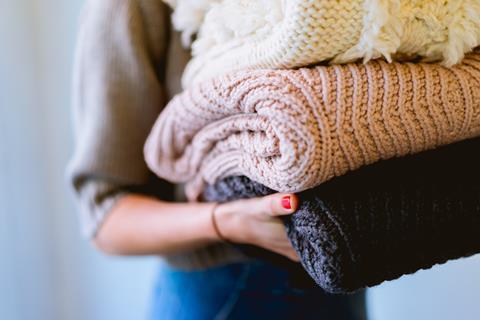 The beleaguered laundry category has had another £31.4m wrung out of its value. Brands are responsible for all but £1m of that loss across detergent and fabric conditioner, with the former sector suffering a £19.2m slump.
This is largely down to the supermarkets' reorganisation of the category, claims Evelyn Tinker, European consumer insights manager for SC Johnson's Method and Ecover. Brands without trendy formats are losing out.
"Many of the top retailers are reducing space on powders and instead prioritising capsules," she says. "Liquid capsules are, in fact, the only source of growth, as shoppers move towards a more convenient format."
This is echoed by P&G, whose liquitabs have accounted for 36% of its total category turnover. Group sales director for Northern Europe Ian Morley says capsules "command a higher cost per wash but pay back the shopper that investment because of both the convenience and the product performance that they deliver".
Unilever is also capitalising on consumers' need for speed – as well as on higher price points – to add value to an otherwise declining market. The supplier relaunched its Persil 3-in-1 Capsules in January after seeing "significant growth within capsules" according to vice president of home care Charlie Beevor.
Unilever also delivered "a fragrance first for the category" at the start of 2019 with Surf Coconut Bliss – which is available in liquid detergent form, as well as in capsules.
"Delivering high-quality fragrances, variety and being up with trends are important drivers of growth," Beevor says.
Also putting a focus on fragrance is P&G, which launched Lenor In-Wash Scent Booster Beads this year. Morley says the new format was an "opportunity to help delight shoppers" while also growing value.
This move to a more luxurious laundry experience is partly thanks to 'cleanfluencers' giving consumers' washing regimes a makeover, notes Tinker. "Household cleaning, often seen as a less than glamorous task, is becoming shareable content, with influencers such as Mrs Hinch leading the way. This has especially benefited brands that make these chores more chic and cheerful."
And it doesn't just apply to trendy new launches, insists Morley. "We've also seen some of our more dormant products come back to life as a result of online influencers using them."
For example, Lenor Tumble Dryer Sheets, which landed in 2016, have seen "a significant pick-up of penetration" from being a mainstay of Mrs Hinch's routine, he says.
It's a trend worth noting if laundry wants to avoid a total washout.
The Top Products
In association with nielsen
Top 5 Fabric conditioners
£m
change (£m)
change (%)
Total Category:
379.4
-10.8
-2.8
Total volume change:
-2.50%
Total Own Label:
42.3
0.5
1.1
This year's rank
Last year's rank
Brand
Manufacturer
£m
change (£m)
change (%)
1
1
Comfort
Unilever
169.8
-8.3
-4.6
2
2
Lenor
P&G
124.4
-2.6
-2.0
3
3
Fairy
P&G
22.0
-2.8
-11.4
4
4
Febreze
P&G
11.7
0.6
5.0
5
5
Ecover
SC Johnson
4.3
0.6
15.8
Top 10 Laundry detergents
£m
change (£m)
change (%)
Total Category:
913.6
-20.6
-2.2
Total volume change:
2.5%
Total Own Label:
110.5
-1.4
-1.2
This year's rank
Last year's rank
Brand
Manufacturer
£m
change (£m)
change (%)
1
1
Persil
Unilever
180.0
-9.8
-5.2
2
2
Ariel
P&G
154.6
-4.8
-3.0
3
3
Fairy
P&G
120.1
2.2
1.8
4
4
Bold
P&G
95.1
-5.0
-5.0
5
5
Surf
Unilever
94.9
-3.7
-3.8
6
6
Vanish
Reckitt Benckiser
56.9
0.1
0.1
7
7
Daz
P&G
41.2
-1.7
-4.0
8
8
Ecover
SC Johnson
16.2
2.1
15.3
9
9
Dettol
Reckitt Benckiser
10.6
1.4
15.1
10
10
Dylon
Henkel
7.9
0.2
2.3
The Grocer's Top Launch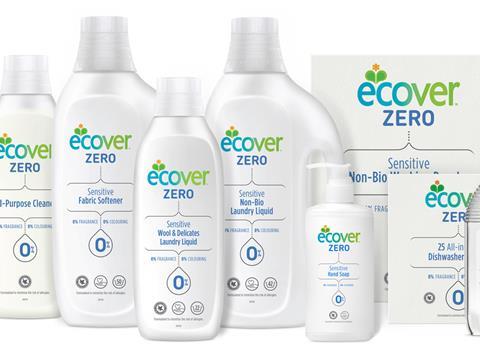 Zero relaunch by Ecover
Increased sales of 'sensitive' laundry detergents and fabric conditioners suggest consumers want less fragrance, less colouring and, in fact, no irritating chemicals of any kind. So it's no surprise Ecover chose this year to relaunch its hypoallergenic Zero. With a sleek new look, the unperfumed range is approved by Allergy UK. The planet-conscious range also uses renewable, plant-based and biodegradable ingredients, as well as recycled plastic in its packaging.