Butters & spreads are utterly spluttering. A whopping 12,134 fewer tonnes of the yellow stuff entered baskets last year. Yet eye-watering price increases have kept the category in value growth for the second consecutive year as sales grew £96.9m to £1.3bn.

The summer's heatwave caused further concern over milk availability, and sent prices surging on a continued upward trajectory throughout 2018. Average prices are up 12.9%, from £3.85 per kg last year to £4.35 this year. Block butters were hit hardest by price rises of over 26%, while spreadables were forced up 17%.

Counterintuitively, retailer offerings were the driving force behind these price rises. Own-label prices ballooned at more than double the rate of their branded equivalents (22.6% compared with 10.2%), taking the average price to £4.61/kg, up 85p. The upshot is that own label is now gram-for-gram more expensive than brands, which sit at £4.28 per kilo. Yet consumers are cutting brands, down 4.2% in volume (9,908 tonnes), faster than they're dropping own label, which is down 3.4% (2,225 tonnes).
This is driven by retailers prioritising their own lines. "Retailers are cutting space in the BSM aisles," says Nielsen senior client analytics executive Amy Duffy. "Branded is being hit the hardest in terms of space, with SKU count down 6%. Stork has seen the most significant reduction as retailers are increasingly focusing on own label through promotions and packaging improvements."

It's a tactic that's worked for the discounters (not measured here), which have increased their volume sales by 15.2%.

For brands, keeping hold of space has relied on swallowing more of their soaring raw material costs than their rivals. Still, they have had little option but to mark up prices to some extent. A kilo of Lurpak, which would have set you back £5.64 in 2017, averaged £6.61 this year. Its 17.1% price increase seems almost modest compared with the 19.7% spike in Country Life, or the 23.9% premium set on Ornua's Kerrygold. In total, 16 of the top 40 BSM brands recorded double-digit percentage price increases, while just two managed to shave anything off the price.

In the case of Country Life, inflation was not enough to keep the brand in value growth. It became BSM's biggest loser, leaking almost £6m in value (10.7%) after shifting just 74.3% of the volume it managed last year.

"Squeeze on supply has driven promotional de-escalation and dramatic inflation in butter," explains Neil Stewart, butters & spreads controller at Dairy Crest. "Consumer migration into butter has stalled and attractive pricing in spreads has caused some shoppers, notably young families, to switch out of butter, driving a revival of dairy spreads."

Clover, Utterly Butterly and I Can't Believe It's So Good are among those spreads to have benefited from the butter exodus. Less reliant on buttermilk, the three brands were able to limit price increases to less than 3%. The resulting appeal to budget-conscious shoppers helped shift additional volumes. I Can't Believe It's So Good's versatility-focused rebrand particularly paid dividends as it took an extra £5.8m at the tills, courtesy of a 39.5% volume increase.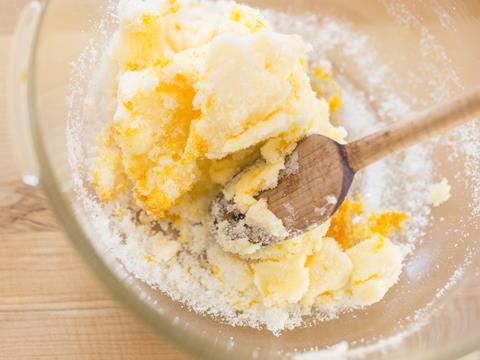 The growth runs counter to the trend of consumers ditching spreads for less processed butters in recent years. A quarter of spreads sold are lighter variants, points out Stewart. "Young families are particularly important to that sub-category and, attitudinally, over-index in desire for naturalness," he says. To capitalise on this collision of trends, Clover updated its Lighter variant to remove artificial ingredients and provide a solution "cutting down on fat without a compromise to the ingredient deck".

However, BSM's number two brand, Flora, was unable to capitalise on the migration away from butter. The brand dropped £1m (1.2%) in value, after seeing its vegan-friendly Freedom range reduced to one variant from four this time last year. Between six and 11 months after launch, Freedom's Avocado & Lime, Coconut & Almond, and Walnut SKUs fell flat, leaving just the original variant on shelves from April this year. The brand later ditched Freedom branding, and is now known as Flora Dairy Free.

A similar fate befell the coconut variant of Dairy Crest's Vitalite, which was delisted in May. The brand admitted a sweet spread had somewhat "niche appeal" and could be "polarising" but was unharmed by the failure, climbing a place to become the 16th brand in BSM on the back of a 36.5% boom in value and 35.3% jump in volume.

New owner of Flora, Upfield - which took control of Unilever's spreads portfolio in July - is determined to better tap the dairy-free boom in future with a view to becoming the "global leader in plant-based spreads". "The free-from dairy market is growing by 40% year-on-year," explains Upfield general manager UK and Ireland, Steven Hermiston. "With one in three consumers in the UK now identifying as flexitarian and consumers becoming increasingly health-conscious, plant-based spreads have become increasingly relevant to consumers' day-to-day lives."

This enthusiasism for innovation is evident in the rate of NPD this year. New products contributed £39m to the total BSM category, equivalent to 3% of its value. Dairy giant Müller brought its weight to the playing field with the launch of block butters and spreadables into the mults, having previously launched into c-stores in 2015. It debuted a raft of six spreadable and block butter SKUs into retailers in May. The yoghurt specialist now sits at 19th in BSM brands, up from 44th last year after increasing sales by more than 2,600% since its entry into the mults. The brand spies a £201m opportunity in butter, and believes it can tempt brand-loyal butter buyers away from their mainstays. That's partly by giving butter a more prominent position both on shelf and among consumers.

"BSM has been overly reliant on other categories, such as bread (see p94), which is seeing a decline," says Müller head of customer value, Rebecca Oliver-Mooney. "With changing consumption and shopping habits, butter has had challenges - diets are constantly evolving and we're eating out more.

"So there is volume loss as shoppers buy a little less, less often. That said, penetration remains stable so any short-term inflationary pressures are not driving shoppers out of the category."

It's comforting news for the future of butter. But as own-label value grows at more than triple the speed of branded, major players will have to think innovatively if they're to prevent that gap closing further.
TOP LAUNCH
---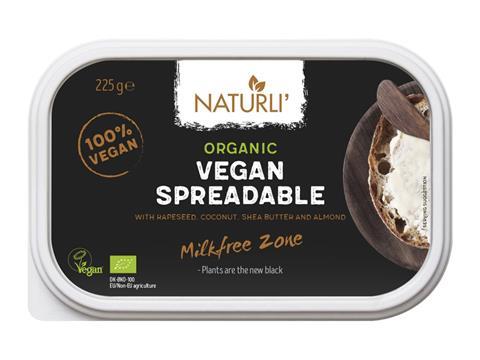 Organic Vegan Spreadable, Naturli
The dairy-free spreads market is hard to crack. After all, there have been delistings galore of retailer products as well as major brands including Vitalite and Flora Freedom. Still, one brand that believes in the market's potential is Naturli, which launched its Organic Vegan Spreadable (rsp: £1.80/225g) into 170 Sainsbury's stores in July. Containing a blend of coconut, shea butter, rapeseed and almonds, the spread aims to provide a vegan option for dishes that just aren't the same without butter.