What separates a winner from a loser these days? If the performance of frozen food, up £37.9m (1.9%) on volumes down 0.5%, is anything to go by, a mix of products marketed on health and restaurant-quality cues goes a long way.

The past year saw the growth of frozen potatoes and pizza - up 2.2% and 4.2% respectively - accelerate from a year ago. Meanwhile frozen fish accrued an extra £21.1m (3.1%). Not every sector enjoyed a boost this year, though. Both frozen pastries and desserts remain on a downward spiral, dipping 2.8% (£3.2m) and 6.3% (£10.9m) respectively.

So, what made the winners win this year? What are desserts and pastries doing wrong? And what will be the key to maintaining growth in the coming year?
Health is perhaps the most significant factor in the frozen resurgence. The fastest growing frozen potato brand in the top five was Aunt Bessie's, which attributes its 10% growth to gaining new shoppers through healthy NPD, such as its Carb Swaps range including vegetable chips and carrot & swede mash. Similarly, premium healthy veggie brand Strong Roots leapt six places up the leader board to 11th this year.

Retailer efforts have helped. Initiatives like Iceland's 'Power of Frozen' and Sainsbury's 'Love your Freezer' campaigns have helped boost public awareness of frozen's health benefits. No wonder virtuous health brands like Deliciously Ella now see real potential in frozen.

But if you ask McCain category controller Naomi Tinkler, it's going to take more than healthy NPD to maintain category growth next year. "As shoppers continue to move from big stores to discounters that offer a range of non-branded products, we must respond with innovative NPD that is unmatched by own label." Tinkler adds 2019 will see a raft of new launches from McCain as part of the brand's "commitment to innovation".

If there's one frozen category that has hit the healthy innovation nail on the head this year, it's frozen fish. The Saucy Fish Co leapt into the top 10 this year with 105.6% value growth (£0.9m) despite only entering the frozen aisle in 2017. The brand says the majority of that growth came from attracting new, younger shoppers with premium NPD, which this year included Basa with Asian BBQ Sauce and Thai Spiced Fishcakes with a Red Chilli & Coconut Centre.

Young's took a similar route, expanding its premium Gastro range with new Alaska pollock fillets. "We've also launched our Simply Steam and Simply Bake range recently, which we created to attract a younger 'foodie' audience to the frozen category," says Jason Manley, head of frozen at Young's. That the brand's premium Gastro range is outperforming the main Young's brand with a 7.3% value increase on volumes up 4.8% (Young's main brand dipped 0.1% in value) is telling. This reflects the rise in demand for premium frozen fish, mainly among younger shoppers.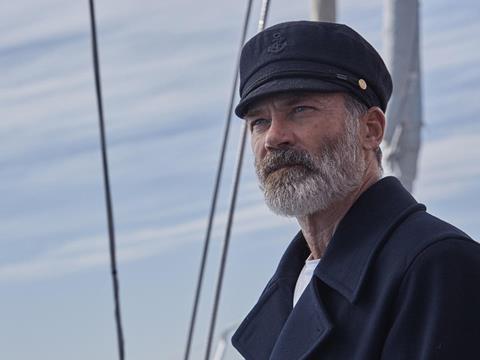 The trend inspired Birds Eye to cast a critical eye over its frozen fish range. "Younger, affluent shoppers are among those contributing to category growth, and they are switching to restaurant-quality frozen food," says marketing director Steve Challouma. "It's up to us to ensure that our products are of the highest quality possible." The brand revealed a new recipe for its fish fingers in May, and invested in improving quality across its frozen fish range this year, a move that was rewarded with an extra £5.8m (4.5%) in value. (Although overall the brand is suffering from flat sales.)

It's a very different story over in pizza. Dr Oetker attributes much of its 4.8% (£2.5m) value loss this year to "savvy, value-driven shoppers trading down to private label", though the manufacturer had better luck with its Chicago Town range. The brand was up 4.1% in value, driven by adventurous new flavours like Chicago Town Takeaway Sticky Sweet Cola BBQ.

Fellow top brand Goodfella's opted for the vegan route this year, launching its first plant-based SKU in April. "It's exceeded all of our expectations, achieving nearly £1m sales value to date," says head of marketing Claire Hoyle. This focus on growing corners of the market has proved profitable for Goodfella's, which says its gluten-free range has achieved 21.8% growth over the past year.

The impact of free-from is evident in other areas of the market, too. For instance, it's no coincidence that one of the only dessert brands in growth this year is Almondy, a gluten-free range. However, desserts and pastries haven't capitalised on the trends of free-from and health as much as other areas of frozen. To reverse their respective 6.3% and 2.8% value declines, they could do worse than take their lead from ice cream, which has seen momentous growth by offering healthier and free-from options alongside premium indulgence.

"Frozen desserts and pastries' decline is due to consumers reducing their consumption as they strive for a more balanced diet," says Aunt Bessie's Hannah Haas. So brands will need to up their game if they want to be winners next year.
TOP LAUNCH
---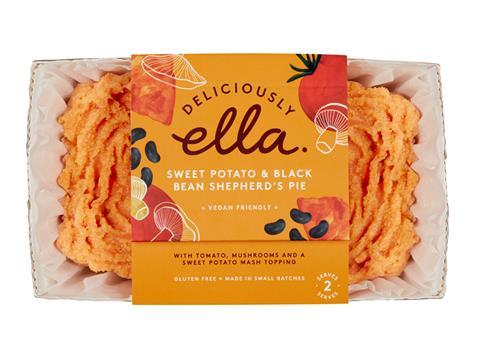 Deliciously Ella meals, Deliciously Ella
Until now, weight management brands have tended to dominate the 'healthier' end of the frozen ready meal market. The October launch of Deliciously Ella's frozen range, selling for up to £4.99 per pack, indicates a shift away from calorie counting towards high-end, wholesome nutrition. The plant-based recipes include everything from a Yellow Thai Curry with Peppers & Butternut Squash to a Sweet Potato & Black Bean Shepherd's Pie. Consider the freezer a new wellness destination.