Soft drinks category in 2021 – trends, challenges and innovation
It has been another dynamic year for soft drinks, and indeed the wider FMCG industry. The first half of 2021 brought more of the at-home consumption occasions seen in 2020, with shoppers stocking up on sharing formats like large PET bottles and multi-packs of cans.
Core segments like cola, lemonade, flavoured carbonates, energy drinks and mixers continued to perform well, with smaller emerging segments including RTD coffee picking up the pace having adapted to fulfil at-home consumption moments.
From quarter two, as restrictions started to ease and the hospitality channel reopened, the demand for pack-formats began to change – with more consumers getting out and about and wanting smaller soft drinks for refreshment and pick me ups on-the-go.
These changing shopper behaviours – coupled with the shortages of aluminium, CO2 and haulier drivers – have presented ongoing challenges for the soft drinks sector to navigate through, in partnership with retailers.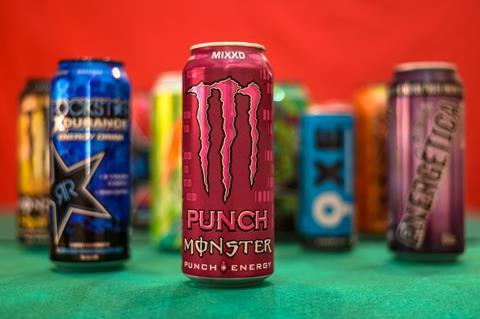 Soft drinks in 2022
As we move into 2022, many of the same themes will continue to play out. Following on from COP26, sustainability is at the forefront of people's minds – with government and industry committed to taking meaningful action on climate change.
Recent research has revealed that 54% of shoppers want to learn more about how to reduce their impact on the environmentwhich means shopper communication – on-pack, at point of sale and through wider marketing activity – will be crucial in 2022. Brands and retailers should highlight the sustainability steps they're taking, to help shoppers make informed choices.
The arrival of the new HFSS regulations in England from October next year will also shape soft drinks sales. It's clear the regulations will present many challenges for retailers – who will need support from suppliers along the way – but there can be a real opportunity for soft drinks.
Following years of successful reformulation and innovation, 73% of soft drinks value sales now come from HFSS-compliant products – putting soft drinks in a strong position to keep delivering growth, and to fill the spaces on shelves when non-compliant products in other categories are removed.
2022 is set to be another dynamic year for soft drinks and the wider food and drink sector, but hopefully one of positive change too, as we collaborate as an industry to make a real difference to the things that matter.