Startups are shaking up categories at a rapid pace. From petfood to sports nutrition, challenger brands – and supermarket range rationalisations – are piling the pressure on the big boys. It's forcing them to get innovative, and fast
Supermarket shelves are being shaken up like never before. Whether it's range rationalisations, major mergers or curious new fascias like Jack's, change is everywhere. And challenger brands are taking full advantage.
Grenade, for instance, sat in fifth place in the sports nutrition category last year. Today it's number one, having overtaken giants such as Sci-Mx and Maxinutrition. What started as a sideline for a couple with a passion for sports nutrition now has global sales in over 80 countries and is the UK's ninth fastest-growing grocery product under £50m. It's by no means the only challenger brand unsettling established rivals.
"Brands with personality are grabbing consumers' attention," says Grenade co-founder Juliet Barratt. "The shelves are crowded and the choice is huge, so products with attitude stand out."
She cites "smaller companies" such as Tribe (which makes energy bars in eco-friendly packaging), 'craft' style soft drinks brand Gunna and plant-based 'natural' energy drink Tenzing as examples of disruptors that are "challenging the status quo" in their respective categories. "Demand for all-natural, craft, low-sugar and unique flavour and texture profiles is driving NPD into these categories and shaking up the market share held by the big brands," she adds.
As Barratt says, capitalising on trends is vital to the success of these smaller brands. And arguably no trend has been quite as high-profile over the past year as plant-based. The boom in all things vegan has seen Alpro make its mark in more than one category. Not only has the brand added £11.3m to its milk alternative lines – now worth £134.4m – but Alpro yoghurts and desserts have become the 10th fastest-growing product under £50m. "Over the past 12 months, plant-based food and drink has catapulted into the mainstream," says Vicky Bhattu, marketing director at Alpro UK & Ireland.
"There is no question this is now a category in its own right, and we're the brand that made it happen. We've been continuing to lead and shape the plant-based agenda and see plenty of room to propel this even further and continue to shake things up."
Further proof of the appeal of plant-based lies in Halo Top, which brought a dairy-free variant to the UK just six months after making its debut in January. Combined with on-trend low-sugar, low-calorie and high-protein credentials, its ice cream has become the third fastest-growing product in our challengers list.
Top five fastest-growing products across grocery
First, a disclaimer. The fastest-growing products are largely tobacco – B&H, Players and Gold Leaf make up the top three – thanks to duty rises and gains made by cheaper brands. So we've excluded tobacco to give an accurate picture of what Britain is eating and drinking. And soft drinks have emerged as the latest tax-related gain.
Challenger brands
Baby and infant care is another category where trend-led startups are making waves. See Ella's Kitchen, which has risen to become the third biggest baby snacking brand on the back of a near 90% increase in value. Or Piccolo, which has doubled its sales to overtake the likes of Nestlé in the babyfood ranking. Piccolo co-founder Cat Gazzoli says the world of infant care is particularly well-suited to savvy challenger brands that are responsive to consumer trends. Her brand's '100% natural' and organic cues, for example, have played into the growing desire to give babies something that resembles home-cooked fare as closely as possible.
"Babyfood is a more delicate category than most and there is a lot of transparency around it from a media perspective," explains Gazzoli. "It's in the news a lot, people are starting to understand that infant obesity leads to childhood obesity, so as a brand you have to be organised and understand the nutritional side of things. Very few parents can prepare everything from scratch all the time, so they have to believe a baby brand is taking care of that side of things for them."
It's also easier for challenger brands like Piccolo to communicate authenticity to consumers, she says. "It really makes a difference in the baby category, although it's relevant in other categories as well. Consumers are looking to understand the backstory and the motivation behind brands. We have had our own charity since the very beginning, before we were making any money, and because baby is such an emotive category that especially resonated with shoppers."
So while it's "not the only reason people are picking up Piccolo, there is an authenticity there. It's much harder for the really big guys like P&G and Unilever to do it. It's not that they don't do it, it's just that they have 100 brands under them."
All this suggests big established brands need to watch their backs. Indeed, some are at risk of losing share to smaller, more innovative players. But the most successful grocery giants are doing far more than looking over their shoulders. Instead, they're looking ahead with inventive products of their own.
Tetley is a prime example of a big brand fighting back with innovative thinking. It suffered a blow in August when Tesco delisted some 40% of its SKUs to make way for the new wave of innovative teas like Heath & Heather and Guyana's Dalgety. Still, the development of its Cold Infusions range – bags designed specially to be brewed in cold water – in time for the hot summer proved it was thinking well beyond the declining black tea market.
Of course, the original innovator in the cold infusion space was Twinings (which Tetley undercut with its launch). Twinings says its Cold In'fuse line is working "particularly well because it taps a number of key consumer trends, such as the increase in water consumption and the desire for naturally better alternatives that don't contain sugar, and are also convenient".
Five fastest-falling products across grocery
Again, the fastest-falling products in this year's report are largely tobacco. Mayfair topped the chart with a staggering £235m decline, followed by Richmond with a near £165m fall. But in the interest of telling the story of what Brits are eating and drinking, we have excluded tobacco from this data to give a wider picture.

Consumer insight
Tea isn't the only area where big brands are playing smaller rivals at their own game. Ferrero rose to the challenge of the rapidly evolving snacking market, packed full of challenger brands like Graze (whose cereal bars and protein snacks are the seventh fastest-growing product under £50m), with the launch of its Nutella B-Ready bar at the end of 2017. The snack was up 886% in 2018, making it the second fastest-growing product in our list.
"We credit the successful launch of B-Ready to the winning formula that has given us a strong track record of launches in the past," says Levi Boorer, customer development director at Ferrero. That winning formula includes "heavyweight investment" in above-the-line marketing and in-store activity. Plus, the product is backed by some solid consumer insight. At just 115 calories per bar, it caters for the growing demand for a relatively healthy mid-morning snack.
Consumer insight is the key point here. The resulting £13.9m gain for B-Ready was beaten only by JDE's L'Or instant coffee, which amassed an extra £17.8m. As consumers become increasingly picky about their brews – instant or not – the product came at the right time. "The retail coffee market was in need of a luxury brand," says Gemma Povey, shopper marketing and field sales manager. "We introduced a gold coffee standard that UK consumers can enjoy in their home. With its distinct luxury positioning, L'Or exudes premiumisation and innovation in hot beverages, and in turn meets the consumer demand for ever-higher quality in home."
Other giants successfully responding to shopper trends include General Mills with its Fibre One range of 90-calorie bars – the fifth fastest-growing grocery product under £50m – and Heinz's 50% reduced salt and sugar ketchup at number six.
Then there's Mars Perfect Fit, a petfood brand that invites owners to sign up to an online wellness programme based on three areas: eating, moving and playing. Helen Warren-Piper, sales director at Mars Petcare UK, says the development of Perfect Fit identified the "five most common health needs of cats and dogs" to create a formula that "addresses these issues, on top of three benefits tailored to your pet's individual needs".
This response to the rise of premium and personalised petfood was repaid with 175% value growth. Warren-Piper says it's all down to understanding the consumer. "Over half of cat and dog owners regard their pets as members of the family, and almost three-quarters of owners refer to themselves as 'mummy' or 'daddy'," she says. "With pets increasingly treated as part of the family, owners expect the same quality of food and services for them as they would for themselves."
Five fastest-growing categories
It's all change this year. Usually, we find rolling tobacco firmly at the top of our list of fastest-growing categories. This year, a host of new vices are lining up to take its place. Alcoholic spirits notched up the highest absolute growth, closely followed by soft drinks in the wake of the sugar levy's introduction in April.
Rapid innovation
In the brewing world, giant Diageo has got in on consumer appetite for smaller craft operations with its Hop House 13 brand. The lager was the fifth fastest-growing alcohol brand in the UK in 2018, behind Estrella Damm, Birra Moretti, Whitley Neill Rhubarb & Ginger Gin and Bud Light.
A spokeswoman for Diageo says the key to its success is wide-ranging appeal. "It is full of flavour, yet still accessible, bridging the gap between craft and world lager, which is one of the reasons why it is so popular."
To cater for this demand, Diageo has spent the past year extending its range with the launch of a 330ml bottle 12-pack and a 650ml sharing bottle. The formats are taking sharp aim at the growing world beer category, where Diageo says "12-packs, four-packs, 650ml and 330ml formats make up over 45% of total sales".
All these launches are perfect examples of how the power of a massive operation can generate rapid listings for a new product. It's a tack that has worked well for Unilever, which sees NPD as a way to revitalise flagging categories. In the black tea market, for example, it unveiled a black 'dairy-free' tea blend in February to capitalise on the growing free-from market (the fourth fastest-growing in this report, see p73). That was quickly followed by the October launch of PG2Go, which it says taps the "growing on-the-go trend". The recyclable paper cups, which contain instant tea with milk powder, need only the addition of hot water to create a portable bevvy.
That Unilever scored no fewer than five Top Launches in this year's Top Products survey – Hellmann's vegan mayo, Pot Rice, Day2 'dry shampoo for clothes', Love Beauty & Planet eco-friendly toiletries, and its Seventh Generation eco-household brand – says it all. The latter three have sustainability right at their heart – that's no coincidence. Nielsen says sustainability is a "big trend". "You have lots of people talking about sustainable packaging and sourcing," says Nielsen client business partner Joanna Parman.
So far, smaller startups have won at this game. "It's relatively easy for a smaller brand to switch packaging, and it's a lot easier for smaller brands to guarantee where they are sourcing all their ingredients from if they are only making 1,000 units," she explains. "The greater your sales the harder it is to make tactical changes." However, that's not to say the likes of Unilever should roll over. "When big manufacturers do make changes they do them really well, which is why big brands will always be the core of the category."
Five fastest-falling categories
Having spent years in hefty decline, it's no surprise cigarettes were the fastest-falling category this year. The performance of the other four categories is far more telling of the state of grocery. The falling values of cosmetics, laundry, hand dishwashing and razors show just how much competition supermarkets are facing in non-core lines.
Retailer relationships
Manufacturers also have another ace up their sleeve: a pre-existing relationship with the supermarkets. While small brands have to work to gain their attention, the giants have an immediate way in.
For that reason, Parman says larger operations are in a "powerful position" to capitalise on the latest trends. "They have scale and currency for their brands, so retailers are more likely to stock a product that a big brand has innovated because they know they have the volume and will attract shoppers into the category," she says. "We often talk about the first two years when a new product is launched, and the bigger manufacturers have the cash to continue to advertise, promote and market that product for those two years."
These benefits are exactly what is tempting smaller businesses to work with larger corporations. A growing number of industry giants – see PepsiCo, Kraft Heinz and Diageo – are offering startups their expertise, cash, and sway with retailers in exchange for a share of their success. Which proves they believe there is money to be made from fledgling food and drink operations.
That said, smaller brands have never been in a better position to get the attention of retailers on their own. "All the retailers are going through big range rationalisation processes so they are being quite critical of their ranges and making sure they serve the bulk of what shoppers are after at a great price, but they also want to ensure they are offering differentiation," says Parman. "That's what they get from a challenger brand."
Examples of this thinking are already evident. Take the revamp of the snacking aisle at Sainsbury's Locals to include small players in raw confectionery, natural energy balls and chickpea puffs. The rethink forms part of the supermarket's Future Brands scheme, formed this spring to seek out and hand-pick 'distinctive' disruptor brands.
Grenade's Barratt says this increasing interest in startups is partially because of the changing nature of food and drink. "With the taxation on soft drinks, the declining category size of confectionery and increasing pressure to offer healthier options for consumers, retailers are certainly becoming more agile and reactive to not lose out," she says. "Challenger brands are gaining market share in a short space of time as retailers adjust their approach to increase the footprint of the brands that play a major role in growing trends."
The changing nature of the retailer landscape is another factor. Theadora Alexander, founder of food and drink startup community Young Foodies, says supermarkets are increasingly looking to outdo each other in terms of range. "The major mults are desperate to win market share back and compete with Aldi and Lidl," she explains. "They can't compete on price so they're saying 'what can we compete on?'. And the answer is range." As Alexander points out, big brands are common to all retailers. Innovative startups, on the other hand, offer "distinctiveness".
That means it's easier than ever to start a conversation with retailers. The harder part is suddenly gearing up to supply hundreds of stores – something that businesses like Young Foodies are trying to make more manageable.
Piccolo's Gazzoli can testify to the challenges of sudden expansion. She had such a positive experience with retailers that there was only an "eight-week period" between launching in Sainsbury's and Tesco. "When you think about the pressure that puts on the supply chain… you now have to have availability across all the retailers." She admits there is "more inherent risk with a founder-led one-brand owner from so many supply chain perspectives. I don't own 50 other brands that I am buying bananas for, like a Hain Daniels might."
It was a similar story at Ember, which has rapidly risen to become the UK's 14th-largest meat snack brand with sales of £200k. What started out as a small venture by brothers Harry and Jack Mayhew is now an operation that sells over 30,000 packs a week in stockists including Waitrose, Ocado and Amazon.
Co-founder Harry has enjoyed building the business – but it hasn't been without challenges. "Compared to 10 years ago, retailers are much more open to stocking disruptor brands," he says. "So there's more scope as a startup to get listings. The challenge as a startup is you only have a certain amount of resource to service the distribution gain. When an opportunity does come up, you have to do everything you can to make it happen."
Another word of caution comes from Giles Brook, EMEA chief executive of Vita Coco. Having worked extensively with startups, he is keen to find those that have a chance of long-term success. Not every startup that gains a major listing will last the distance. "For example, every single brand – big or small – jumped on the protein trend. Everyone piles in and then you get significant rationalisation. Only those that meet true consumer needs are the ones that will survive." This point is especially crucial as many supermarkets adopt a "one in, one out policy", and new listings can have "as little as six months" to make their mark on sales.
Fit for the future
Still, Brook believes startups are the future of grocery. "Consumers of today and tomorrow are going to continue to walk away from general household brands," he argues. "There are some pretty scary forecasts for the big brands. There are a number of trends at play but what's really clear is more younger consumers want brands that they want to be seen with themselves." That may mean a trendy craft soft drink, for example, as opposed to the soft drink giants.
It's no reason for Coca-Cola to panic just yet. As Nielsen's Parman points out, big brands are hardly going to "disappear overnight". In fact, she believes this competition can work to the advantage of both sides. "Big manufacturers can use these challenger brands to keep them fit for the future. They should absolutely be keeping an eye on them, but it's healthy competition. And these challenger brands aren't necessarily stealing shoppers away from the core big brands, they are actually adding new shoppers to the category. For sure there is a tension there, but that tension is healthy and good."
Mars Petcare's Warren-Piper agrees there is a place for brands of all sizes, as long as they meet shopper needs. "The brands seeing the greatest success are those who are responding to key consumer trends and shaking up their approach."
The message is clear: there is no room for complacency in today's competitive market. So either disrupt or prepare to be disrupted.
The Grocer's 2018 Top Products Survey
Alcohol: beer & cider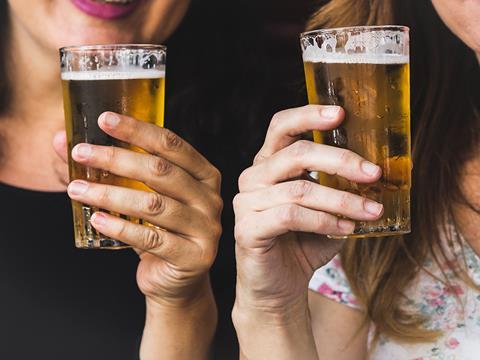 Alcohol: spirits & RTDs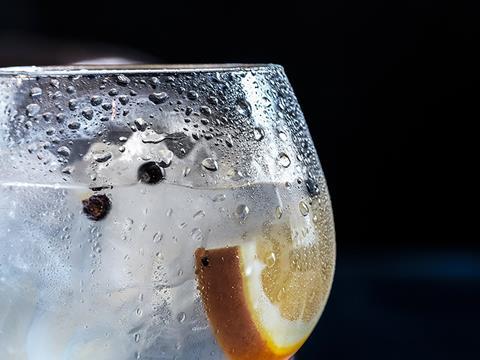 Alcohol: Wine
Baby & infant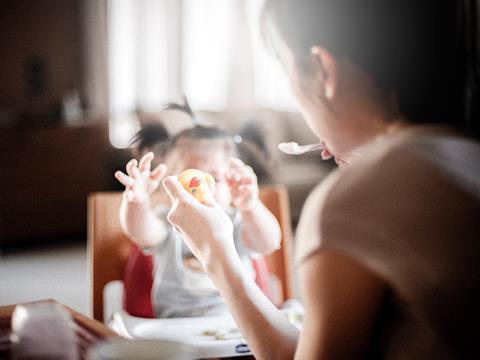 Bagged snacks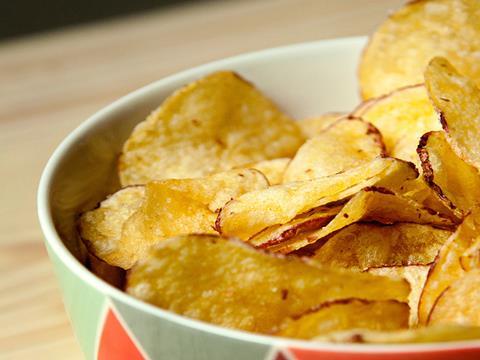 Batteries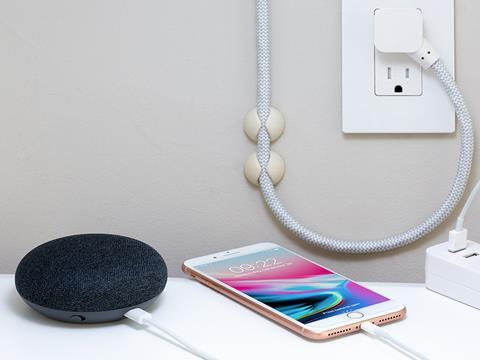 Biscuits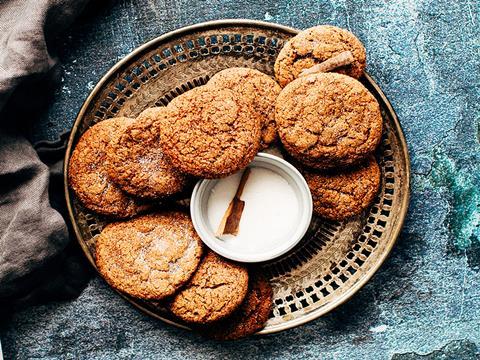 Bread & bakery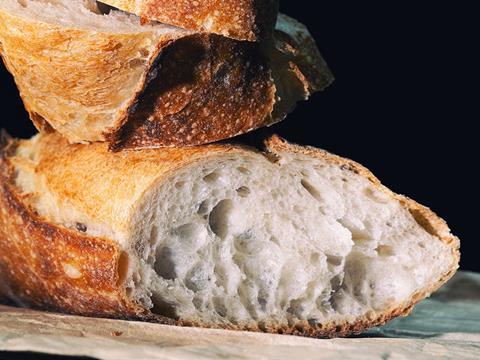 Cakes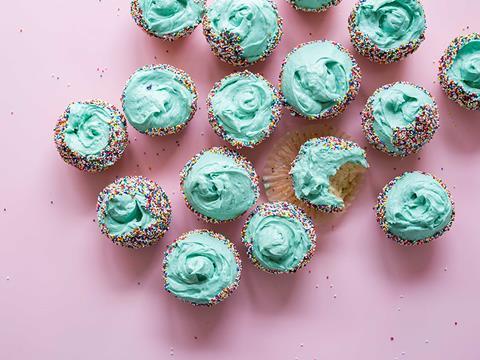 Canned goods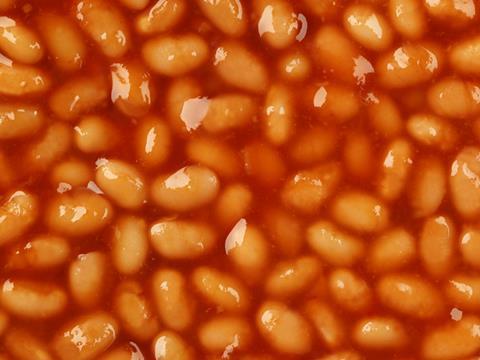 Cereal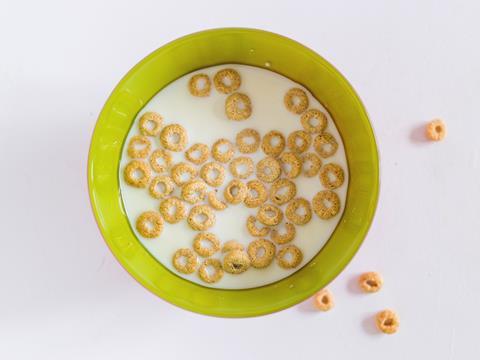 Confectionery: chocolate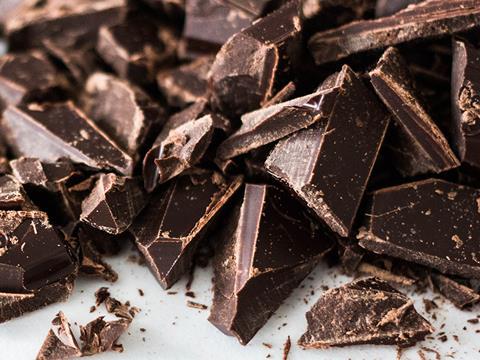 Confectionery: sugar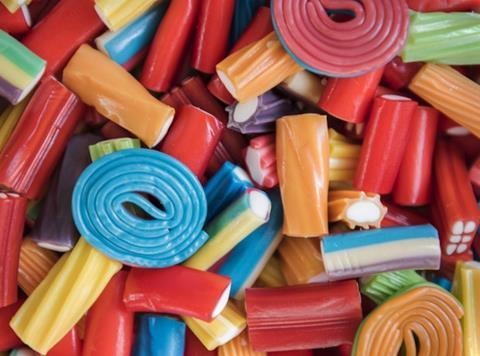 Cosmetics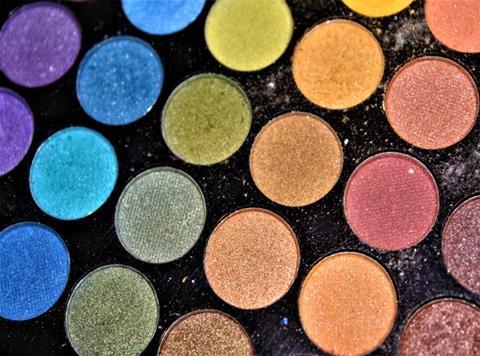 Dairy: butter & spreads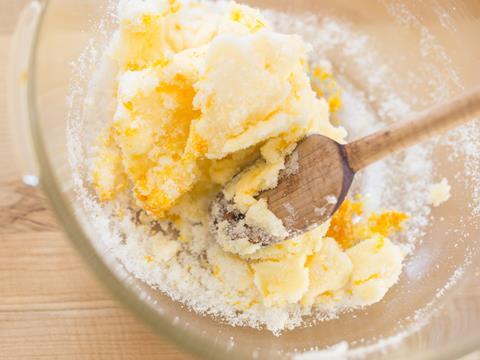 Dairy: cheese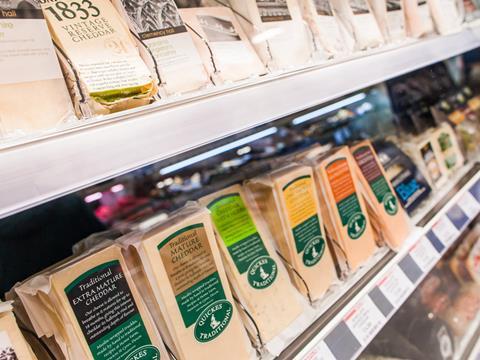 Dairy: drinks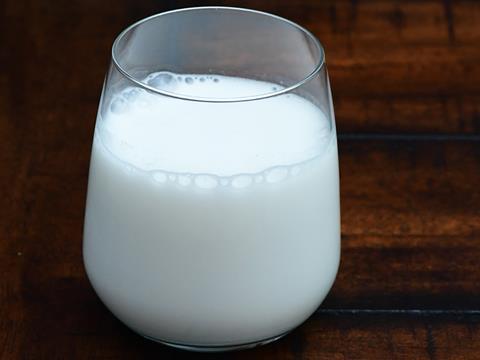 Yoghurts & desserts: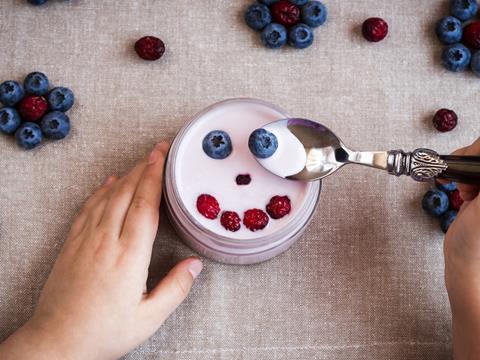 Free-from: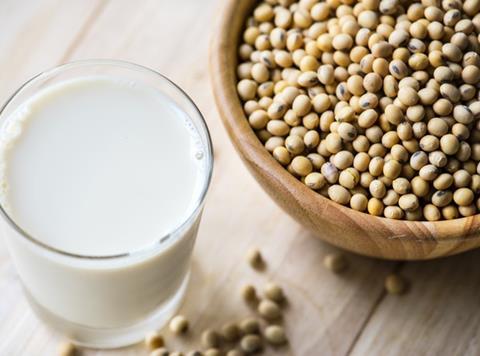 Fresh: fruit & veg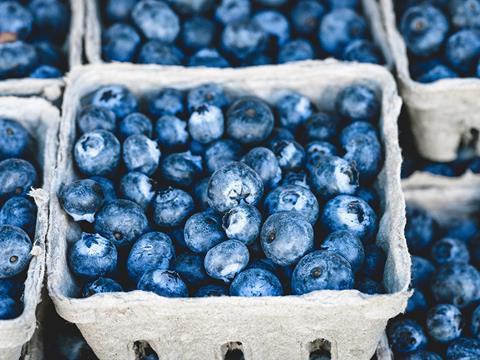 Fresh: meat, fish & poultry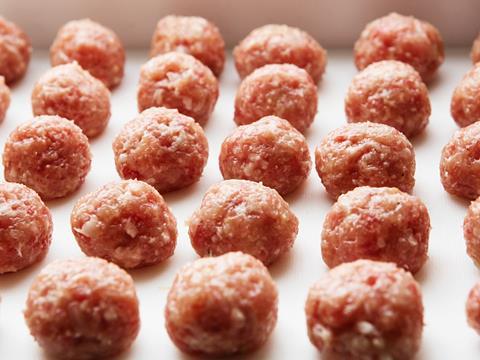 Frozen food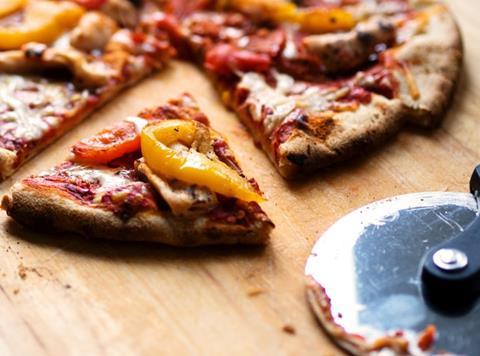 Household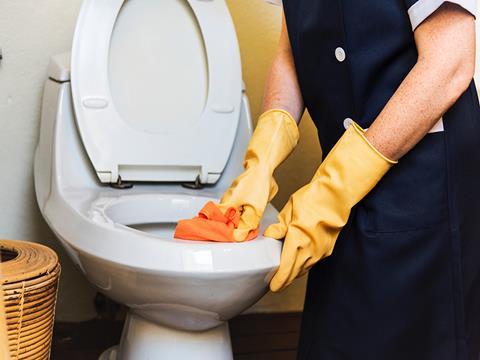 Hot Beverages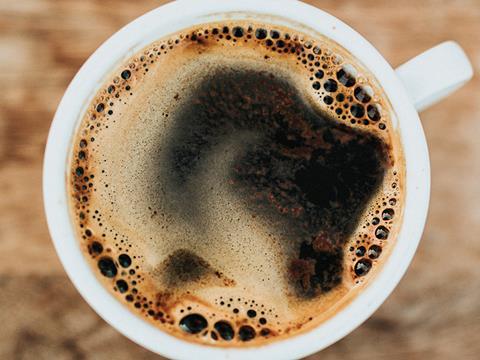 Ice cream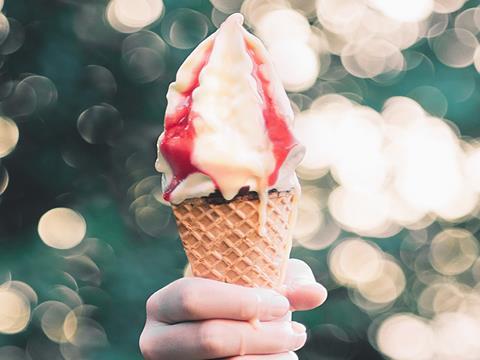 Jams and spreads: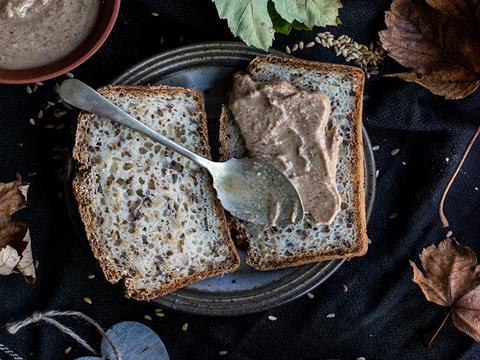 Laundry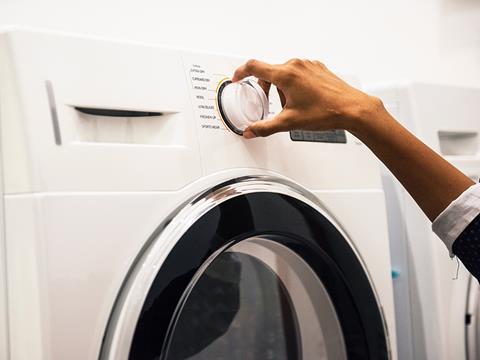 Oils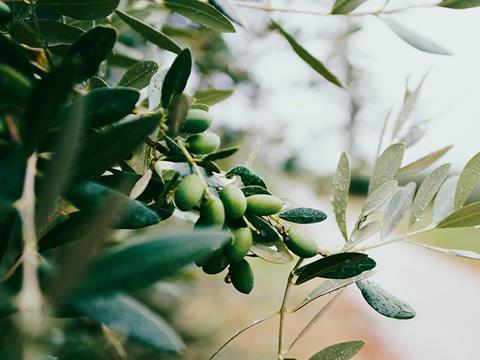 Over the counter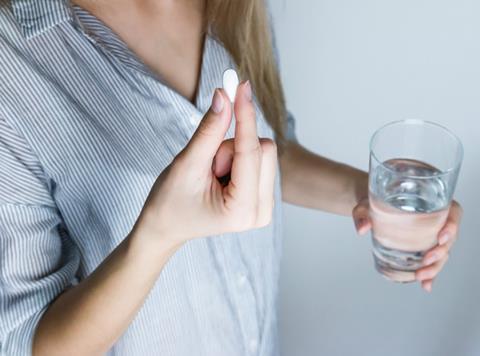 Paper products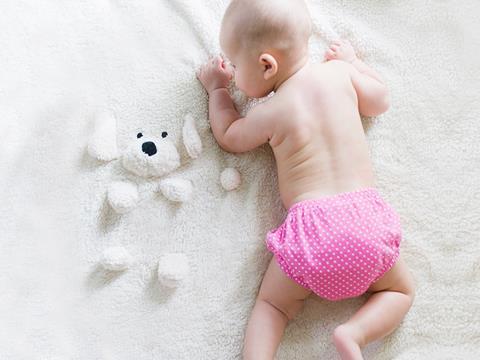 Personal care: grooming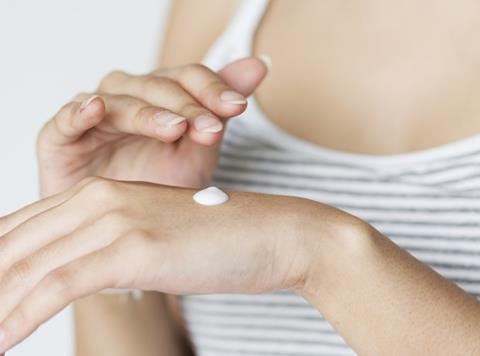 Personal care: haircare
Personal care: male grooming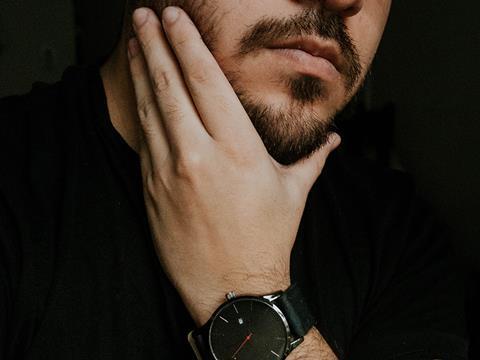 Personal care: oral care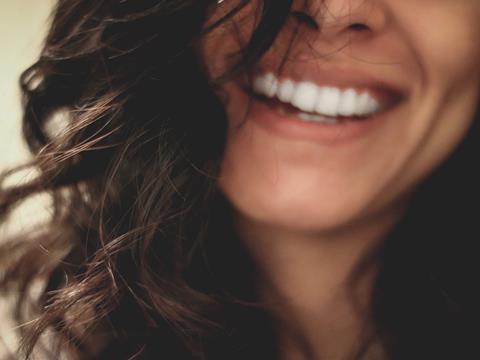 Petcare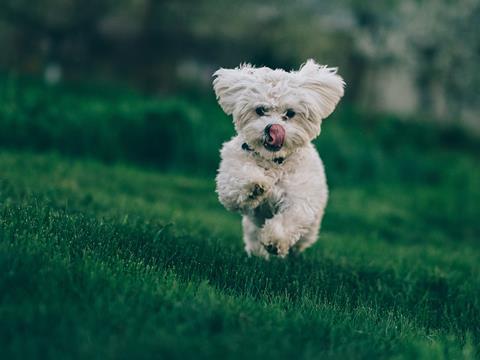 Ready meals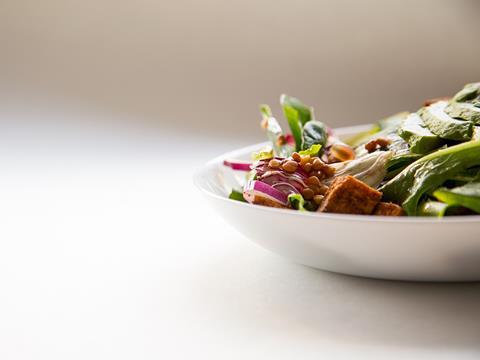 Rice, noodles & pasta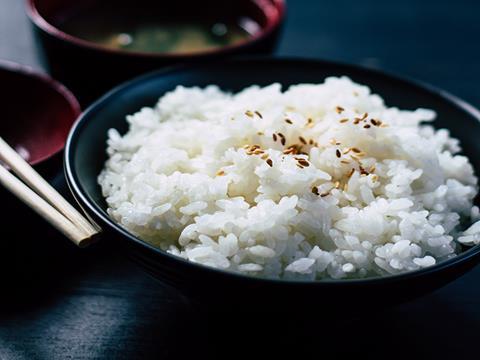 Sauces: cooking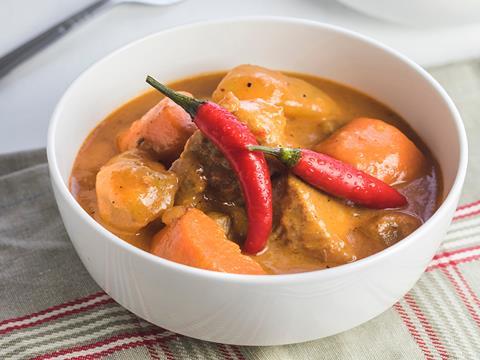 Sauces: table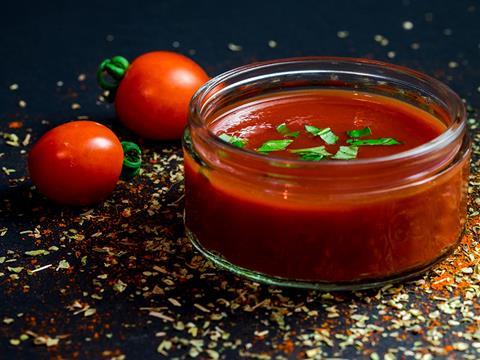 Savoury pastries & meat snacks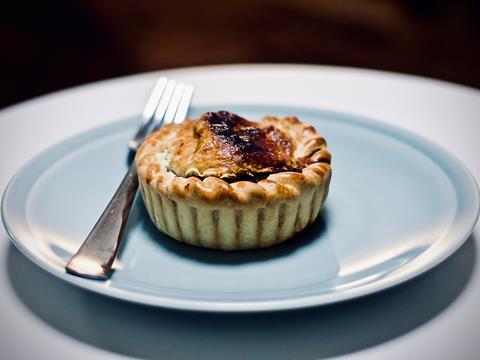 Sex care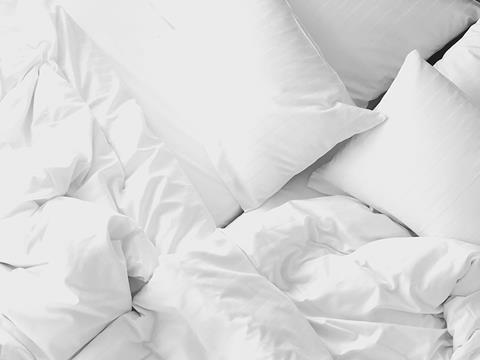 Soft drinks: bottled water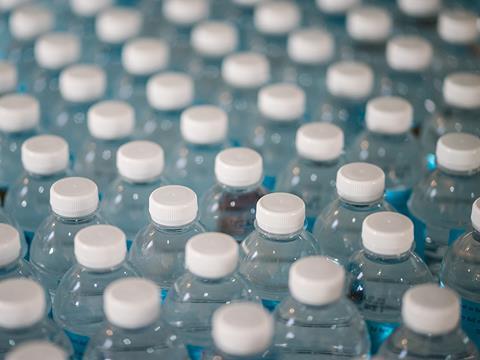 Soft drinks: carbonated & energy drinks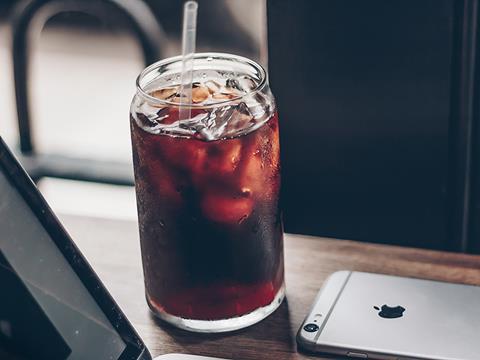 Soft drinks: juices & smoothies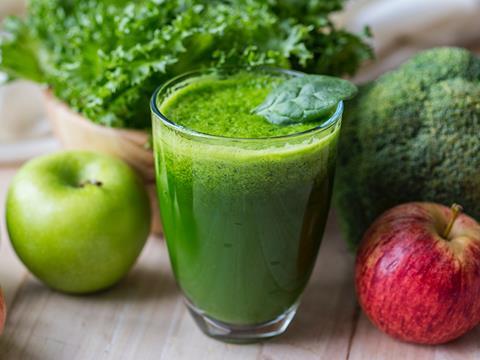 Soup: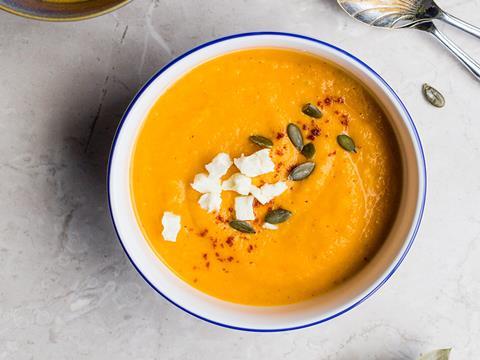 Sports nutrition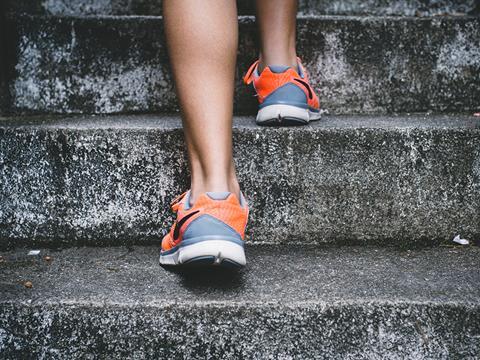 Tobacco: e-cigarettes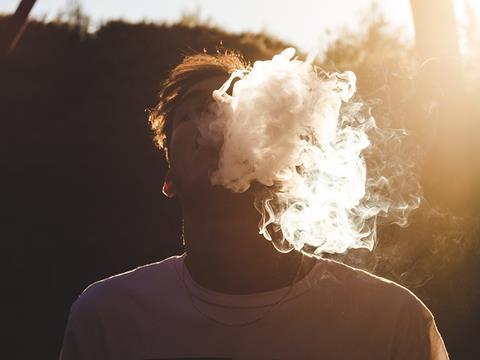 Tobacco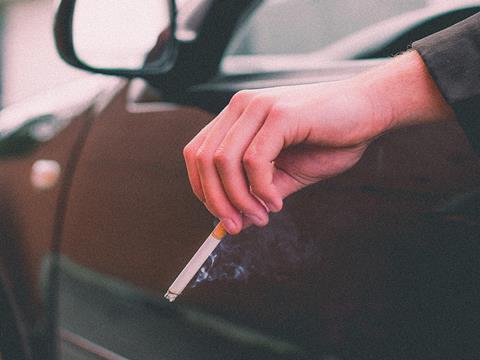 In association with Nielsen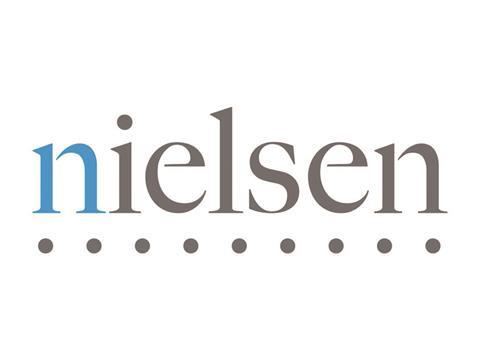 Methodology
● The Grocer's Top Products Survey is sourced using data from Nielsen's Scantrack service, which monitors weekly sales data from a nationwide network of EPoS checkout scanners and represents sales in grocery multiples, co-ops, multiple off-licences, independents, forecourts, convenience multiples and symbols, online grocery retailers and online fulfilment stores ('dark stores'). Personal Care, OTC and baby products also include Chemists. Some category definitions are subject to change.
Table notes
● All data is for 52 weeks to 8 September 2018. The fastest-growing products on these pages are based on absolute value change.
Copyright
● The Top Products Survey data was compiled by Nielsen exclusively for The Grocer magazine and William Reed Business Media. No reproduction of this list or data within, in full or in part, is permitted for commercial use without the prior consent of Nielsen.
Download the PDF version of this survey
---