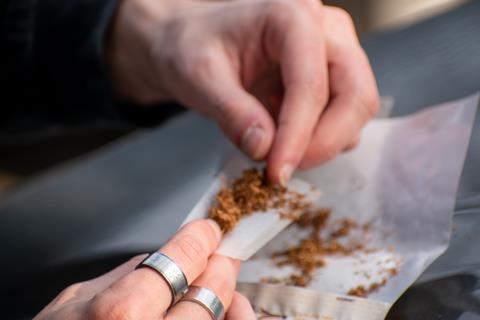 The ban on menthol and other flavoured tobacco on 20 May was expected to have a huge impact on sales this year. After all, such products accounted for around a quarter of the tobacco market's value.
As it turned out, the ban barely made a dent in the market, up £971.9m across cigarettes and roll your own. It seems smokers, for the most part, simply fell back on non-flavoured variants of their chosen brands, while others turned to vaping for a hit of menthol.
That isn't to say it's all been smooth sailing for the category. Early in the pandemic, there was anecdotal evidence that sales were falling, with industry insiders speculating it was down to Brits focusing on their health. However, it soon emerged that, in fact, sales of UK duty-paid cigarettes and roll-your-own tobacco were soaring.
This was driven by a lack of overseas holidays and continued efforts to crack down on the illicit trade, including the use of the track and trace system. That's according to JTI UK general manager Dean Gilfillan. "The market has proved remarkably robust in the Covid environment," he adds.
Indeed, roll your own sales – traditionally the biggest target of the illicit trade – are up £684.4m alone, accounting for 70% of total category growth.
The convenience sector in particular has benefited from the surge in demand. Echoing Gilfillan, Nisa CEO Ken Towle cites the reduction in duty-free tobacco coming into the country with holidaymakers as a driver of "very strong tobacco sales".
Bestway Wholesale says it saw tobacco sales grow by 40%. "Pre-Covid the category had been in decline, but the pandemic has changed that," says MD Dawood Pervez.
In fact, c-stores have done so well that the Association of Convenience Stores and the Federation of Wholesale Distributors urged the government in November to lift the annual pre-Budget allocation rules that restrict sale of tobacco products – aimed at preventing businesses from stockpiling ahead of a rise in duty.
The ACS and FWD argued that this year's restrictions did not reflect the impact of the sales spike and could leave wholesalers and retailers short of stock.
Top Products 2020
In association with Nielsen
Top 10 Cigarettes
£m
£ change
%
Total volume change:
–1.0%
Total Category:
11968.1
287.5
2.5
This year's rank
Last year's rank
Brand
Manufacturer
£m
change (£m)
change (%)
1
1
Benson & Hedges
JTI
2096.1
259.6
14.1
2
2
Players
Imperial Brands
1678.3
66.6
4.1
3
3
Sterling
JTI
1260.0
–18.3
–1.3
4
4
Lambert & Butler
Imperial Brands
1245.0
109.5
9.6
5
5
Marlboro
Philip Morris
785.3
42.4
5.7
6
6
Sovereign
JTI
692.5
51.0
8.0
7
7
Rothmans
BAT
541.3
–15.2
–2.7
8
8
Mayfair
JTI
512.3
–22.4
–4.2
9
9
Carlton
Imperial Brands
496.3
–4.5
–0.9
10
10
JPS
Imperial Brands
417.1
–41.8
–9.1
Top 10 Rolling Tobacco
£m
£ change
%
Total volume change:
19.3%
Total Category:
3596.0
684.4
23.5
This year's rank
Last year's rank
Brand
Manufacturer
£m
change (£m)
change (%)
1
1
Amber Leaf
JTI
1168.9
181.5
18.4
2
2
Golden Virginia
Imperial Brands
681.2
72.9
12.0
3
3
Gold Leaf
Imperial Brands
507.0
61.3
13.8
4
5
Sterling
JTI
435.8
186.1
74.6
5
4
Cutters Choice
BAT
304.5
38.6
14.5
6
12
Riverstone
Imperial Brands
91.2
63.5
228.8
7
8
Holborn
JTI
58.5
13.4
29.8
8
6
Pall Mall
BAT
54.2
0.7
1.4
9
NEW
Lambert & Butler
Imperial Brands
48.4
48.4
–
10
7
Drum
Imperial Brands
47.9
–2.7
–5.4
The Grocer's Top Launch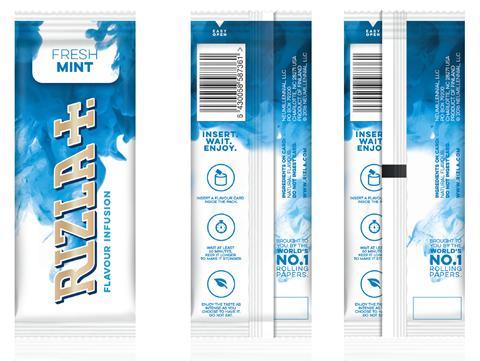 Rizla Flavour Infusions, Imperial Brands
Faced with massive disruption from the May ban on menthol and other flavoured tobacco, Imperial came up with the two-strong Rizla Flavour Infusions range. Launched in January, it's basically a small card (rsp: 25p) infused with either mint or menthol. Smokers pop it into their pack of cigs or rolling baccy, and then wait an hour for the tobacco to take on the flavour. Categorised as a tobacco accessory, the innovation isn't subject to the tobacco display ban. A simple but elegant idea.