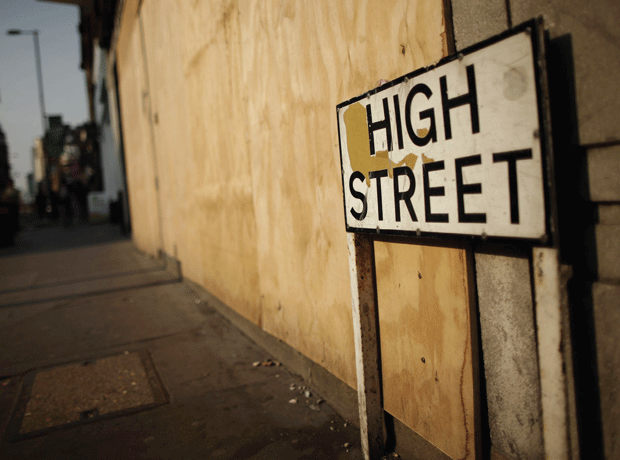 More than 20,000 retail businesses are on the brink of closure according to new figures to be included in a review calling for a major government rethink of its attempted High Street rescue.
The shocking figures from Company Watch will form part of a report headed by former Iceland and Wickes boss Bill Grimsey to be published on Wednesday, which argues initiatives such as the Portas Review are a "futile" effort to save the High Street.
Instead the review will call for town centres to be re-modelled as community hubs, for housing and night-time economies.
"The fact is this is the tip of the iceberg and things are going to get a lot worse"

Bill Grimsey
Grimsey will also call for Portas' town teams to be replaced by town-centre commissions involving politicians, businesses and local government, which would come up with 20-year visions for how existing shops will be phased out and replaced by new-look centres, with far fewer shops and much broader uses.
The report will also call for a dedicated retail minister to be put in place by the government.
"The Portas Review came out in 2011 and since then eight major chains have disappeared," Grimsey told The Grocer. "The fact is this is the tip of the iceberg and things are going to get a lot worse."
Grimsey claims the Portas Pilots and town teams set up by the government have proved a "circus" and a failure , with a Freedom of Information request carried out as part of his review showing that 50% of towns have no plans in place for their High Streets.
"The retail sector is bigger than the health budget, the education budget or the defence budget but it doesn't have its own minister," he added. "We think it's time that was put right."
Writing in The Sunday Telegraph, Grimsey warned of 20,000 "zombie companies" in the UK with liabilities at least £5,000 higher than their assets.
Retail expert Mary Portas will face the Communities and Local Government Committee hearing later today.