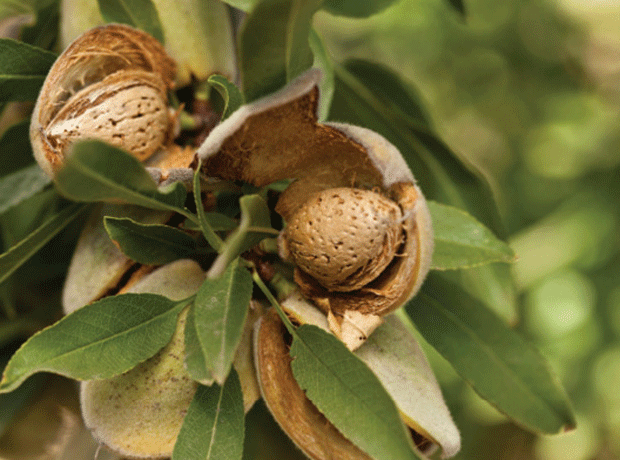 Almond prices are rising as crops in key growing areas fall short of forecasts. Almond production in California - which accounts for about 80% of global supply - is likely to be 2% smaller than last year's record crop, according to the USDA National Agricultural Statistics Service (NASS), and down 7.5% on the level predicted by NASS in May.

Analysts say the cold winter has made the almond bloom period shorter and later than usual, and may have had a greater impact on the harvest than was previously believed, while dry weather has brought a smaller average crop per tree. The average kernel weight has been the lowest in 40 years, which has meant tight supply of larger almonds.
Tea prices soar, coffee prices plummet in latest commodity watch
Plastics prices are on the rise, with HDPE in the UK now 18% more expensive than this time last year as the market adjusts after the exceptionally low prices seen in 2012. HDPE prices are also up month on month, to £1,137.8/tonne.
Also on the rise month on month are tea prices - both in Kenya and Sri Lanka. Sri Lankan tea is up 14% on last year and 9.5% on last month, while Kenyan prices have risen by 4.8% month on month, although they remain down on a year-on-year basis, thanks to favourable weather conditions and good production levels.
Meanwhile, arabica coffee prices remain on a downward trend because Brazil is expected to produce a record crop of between 47 million and 50 million bags in 2013/14.
"Following the release of the forecast, prices for almonds began to rise and have since continued on an upward trend," says Mintec analyst Abigail Green. "Prices at the end of July were up 5% month on month for almonds of a 23/25 (number of almonds per ounce) count."

Although prices have fallen from a peak in February and March, they are much higher than a year ago. Buyers who had held back earlier in the year in the hope the expected good crop would reduce prices are now pushing demand for almonds, adds Green, with shipments up 27% in July, up 68,500 tonnes on the same period a year ago.

Almond production in Spain is also down, with Spain's National Bureau of Nuts estimating yields 35% lower than last year due to frost and rain during pollination as well as recent dry weather.

Mark Bosworth, marketing director for leading marzipan supplier Renshaw, says increasing demand for almonds for culinary use from Far Eastern markets over the past five years had also affected global demand. "We are concerned about the way prices might behave," he adds.