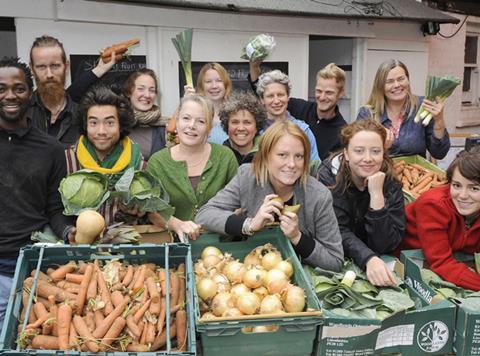 The BBC has launched a nationwide search to find the initiative that's done the most to improve the nation's food.
The Best British Food Initiative is part of the annual BBC Food & Farming Awards, which mark their 14th year next year.
The BBC is calling for nominations from the nation's biggest retailers, grocery distributors, farming organisations and wholesalers that showcase innovative work being done to improve food in Britain on a large scale.
The judging panel for this year's BBC Food & Farming Awards will include Adam Leyland, editor of The Grocer; Raymond Blanc, chef, restaurateur and broadcaster; and Tim Hayward, food writer at the Financial Times.
The Best British Food Initiative award will recognise an idea or initiative that is making a positive difference to how and what Britain eats, the BBC said. For example, it might relate to the way that ingredients were sourced and sold on a large scale or to how food is produced, labelled and distributed.
"It could be ambitious work that makes a noticeable difference to consumers on a day-to-day basis or an inspirational initiative found deeper in the supply chain. What's important is that it's showing the rest of industry the way forward."
The Best British Food Initiative award is one of 10 BBC Food & Farming Awards; others include Best Food Producer and Best Food Market.
The awards were "a real chance for the public to share the food stories that really matter to them", said food writer and awards judge Valentine Warner.
Applicants can either nominate their own work or that of someone else and nominations will be open from 5 January until 27 January 2014. Nominations can be made via the BBC website.
Previous winners of BBC Food & Farming Awards include Asda in 2004 for its approach to local sourcing, and Sainsbury's in 2010, for its work with dairy farmers.
In 2012, community-led box scheme operator Growing Communities won the Big Food Idea award (pictured).