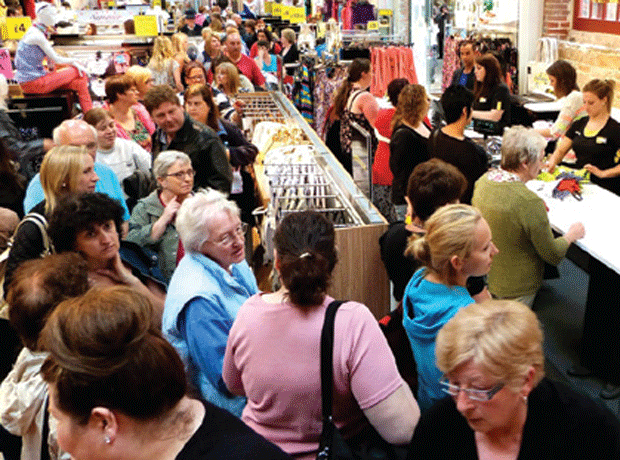 Fmcg sales growth across Europe slowed in the second quarter of 2013, but a real-term drop in sales volumes is being masked by overall price inflation.
The latest figures from the Nielsen Growth Reporter showed that nominal sales growth across Europe rose 1.2%, a decline on the year-on-year growth in the last quarter, which was 3.3%.
A drop in volume sales of 1.5% was partly offset by fmcg price inflation - which ran at 2.7% year-on-year in the quarter, down from 3.1% in Q1.
Nominal growth in the UK was the highest of the five biggest western European markets, above that of Germany, France, Spain and Germany, the report said, at 1.2%. However, price inflation in the UK was up 2.6%, with volumes down 1.4%.
Nielsen's European director of retail insights, Jean-Jacques Vandenheede, said the nominal growth patterns across Europe had remained in a "holding pattern".
"With Easter falling in the first quarter this year, European fmcg sales in the second quarter missed out on a 1-1.5% boost in volume growths. Consequently, year-on-year nominal growths weren't as encouraging in the second quarter," he said.
"It will be interesting to see how the third quarter performs, when we have a more genuine comparison of year-on-year growths."
The report looks at overall market dynamics (value and unit growth) in the fmcg sector in 21 countries across Europe.
Meanwhile, overall UK shop prices deflated for the fourth consecutive month in August, figures from the BRC suggested yesterday. However, food inflation rose to 2.5% in August from 2.2% in July.