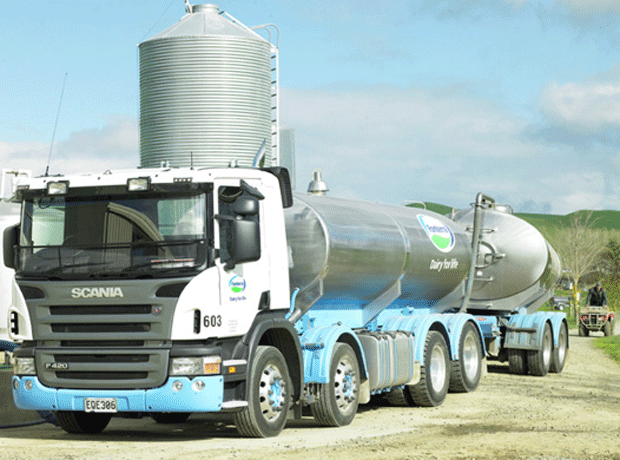 The botulism scare involving Fonterra whey products has turned out to be a false alarm, the New Zealand government has said.
New tests on Fonterra products conducted by labs in New Zealand and the US had found no presence of Clostridium botulinum – a highly dangerous strain of bacteria that can cause botulism – New Zealand's ministry for primary industries said today.
Earlier tests by a different New Zealand lab called AgResearch had suggested Fonterra whey protein concentrate – which is used to make infant formula – had been contaminated with Clostridium botulinum through a dirty pipe, prompting a large-scale recall of Fonterra products from key markets such as China, and import restrictions being imposed on the company.
However, the latest tests, commissioned by the New Zealand government, have revealed the strain of Clostridium bacteria was, in fact, Clostridium sporogenes, which cannot cause botulism and is not typically hazardous to human health, although at high levels it can be associated with food spoilage. "We sought additional testing at both local and international laboratories, seeking the most robust results we could get," said the ministry's acting director general Scott Gallacher. "Scientists used a range of methods – all came back negative for Clostridium botulinum."
Fonterra said it was relieved its products had been given the all-clear, but said it was right to have alerted its customers and recalled products on a precautionary basis.
"The original results from AgResearch indicated the presence of toxin-producing Clostridium botulinum in the affected whey protein concentrate and we could therefore not take any chances," said CEO Theo Spierings. "On the basis of the results we received from the AgResearch tests, we had no choice but to alert regulators, and announce a global precautionary recall with our customers."
The new test results – described by Spierings as "definitive" – were a relief, but Fonterra remained determined to conduct a thorough review into the incident, he said.
The ministry of primary industries said although Clostridium sporogenes was not a risk to human health, its presence in Fonterra products nevertheless raised concerns about hygiene procedures. "However, the concern primarily relates to quality and the potential for spoilage when used in foods that support growth of Clostridium sporogenes from spores," it added.
With Fonterra accounting for 90% of New Zealand's milk production, the scare struck at the heart of the New Zealand dairy industry, raised fears export partners might impose wholesale restrictions on New Zealand dairy imports and prompted a government inquiry into the incident.