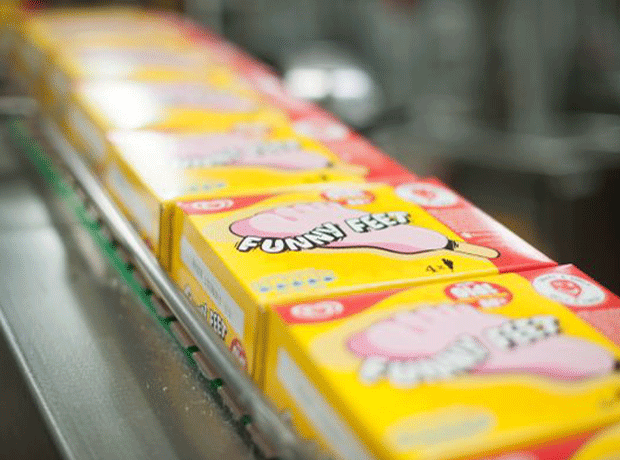 Wall's is bringing back Funny Feet - thanks to The Grocer.
The popular 1980s ice cream emerged as one of the nation's favourite 'dormant' brands in The Grocer's Bring Back A Brand campaign last year, with over 6,000 votes cast by consumers for the pink, strawberry-flavoured lolly on The Grocer's dedicated Facebook page.
Read this: How The Grocer brought Funny Feet back
Now, after we presented Wall's parent company Unilever with consumer insights from our campaign, the Wall's kids team at Unilever has found the original mould, updated the packaging, and secured listings with all the major multiples, in time for its relaunch on 30 September.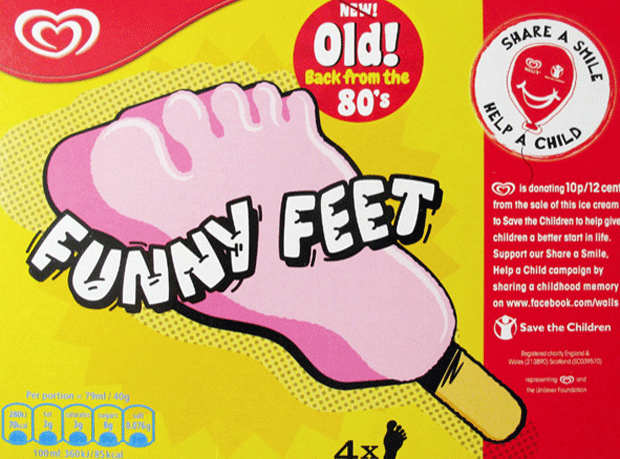 Watch the video
How The Grocer's Bring Back a Brand campaign led to Funny Feet's return
Funny Feet will be reintroduced via the takehome market in a four-pack format (rsp: £2.22), available from 26 August in cases of six. "We are thrilled to relaunch Funny Feet into our Wall's Kids range following the overwhelming support it received in The Grocer's Bring Back a Brand campaign," said Brigitta Holland, brand manager for Wall's at Unilever UK.
"Tapping into the nostalgia for Wall's Funny Feet, we aim to bring further growth to the £3.5m handheld multipacks sector [IRI, MAT May 2013], providing a high-quality, fun product that parents can enjoy once again, but this time sharing with their own children."
As well as PR and trade media support, the ice cream will also be the UK's "hero product" in support of The Unilever Foundation's global partnership with Save The Children. With 10p from every pack donated to the charity's UK project "Eat, Sleep, Learn, Play" - which supports children in Britain living in the most severe poverty - Unilever UK hopes to raise £500,000 from sales this winter.
Read this: The Grocer's Bring Back a Brand campaign
Noel Clarke, Unilever's brand building director, ice cream, UK & Ireland, also promised that if the relaunch was as successful as he hoped, Unilever would introduce new variants - and reintroduce Funny Feet's chocolate-flavoured ex-stablemate, Freaky Feet - via the impulse channel in 2014.
"We felt [the relaunch of] Funny Feet was too topical to wait, and ice cream sales to kids are a lot less seasonal than they used to be, but you can quickly come up with exciting new seasonal variants, and my end goal is that next year we take it into impulse."
Clarke added: "All we have to do now is pray for an Indian summer."