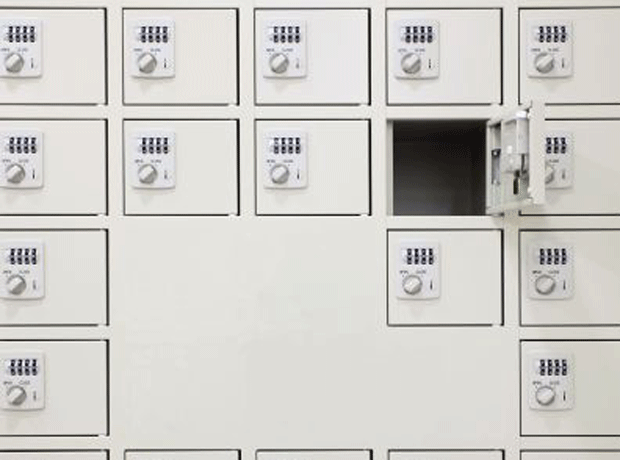 Click & collect is booming… at least for the big boys.

Tesco says the service now accounts for 70% of its online general merchandise orders, while Sainsbury's says it covers 50% of theirs. Asda not only offers click & collect on George and general merchandise in all 568 stores, it has also rolled out temperature-controlled lockers in some supermarkets, as well as click & collect 'hubs' on industrial estates and its forecourt stores. Waitrose, meanwhile, has joined Tesco and Asda in launching 'drive-thru' click & collect points - not just for its own goods but also parent company John Lewis's. Even Ocado has floated the idea of a 10% discount if customers were to collect from lockers.

Yet while it's not just the big box and online retailers that have embraced click & collect - The Co-operative Food Group, Martin McColl and Spar have all teamed up with Amazon to introduce lockers - the vast majority of indies remain reluctant. This month's Business Barometer shows just 15% offer click & collect, although 32% said they would "consider it". So why are the indies lagging behind and what's the best way to grab a slice of the action?

When you look at the sheer number of consumers currently using click & collect, there is a clear argument for indies to start offering the service. Verdict Research estimates click & collect was used in 40% of online transactions last year and a survey by logistics consultancy LCP suggests the opportunity doesn't just revolve around the customer, but also shaves money off the cost of fulfilment for the retailer, with 10% of retailers slashing costs by a third if they offered click & collect. LCP claims it is "set to become the most significant element in channel fulfilment" for this reason.

Weighing up the options

It looks like a win-win situation, which is no doubt what prompted Costcutter and Nisa to start investigating the possibility of introducing a click & collect offer last year. Both symbol groups will be encouraged by the Barometer finding that 46% of symbol members would consider adding click & collect if offered support by their symbol group.

However, uncertainty currently surrounds when and indeed if these schemes will get off the ground. When asked how their plans were progressing, a spokesman for Costcutter would say no more than that the group was "committed to investing in IT with the ultimate ambition of supporting independent retailers". Nisa was similarly circumspect, saying the project was still underway with its IT department.

Clare Rayner, who is heading up Independent Retailer Month in July, suggests the reticence is not down to a lack of interest but to a desire to keep details under wraps until they're confident they they've got a model that's robust. "It's often the case when they don't want to give too much away," she says.

"Plus symbols have to educate a lot of independent outlets to ensure consumers get a consistent experience, regardless of which branch they go to. It's slightly more complicated for a symbol group than a national chain. It will take time to ensure store managers are delivering consistent brand experience."

That said, she concedes there may also be some wariness among operators who feel they are betraying their sector. "A lot of people might think click & collect is in direct competition to what the independent sector stands for, along the lines of 'If I offer this am I not actually promoting online?' But no one should be so naïve to think that shoppers will only shop at indies. The opportunity far outweighs any negatives. It's such a good footfall driver and those shops are in such dire need of that footfall. It's got to be a positive."

Experian is certainly in no doubt as to the potential power of click & collect. "It's a great strategy to bridge the on and off-line economies," says analyst James Miller, who believes it could also be instrumental in reviving the high street. "There is a great fear that the high street is dead. In fact, the high street can put itself back on the map by exploiting multichannel through things like click & collect, keeping global trade local and giving people reasons to come to town."

The Association of Town Centre Management (ATCM) is equally bullish. It has been urging indies to embrace online and consider it as a new route to trade, rather than a threat to business, and has hired Experian to help it run workshops to identify new routes to market and create a list of towns with the most potential to reap the rewards from click & collect.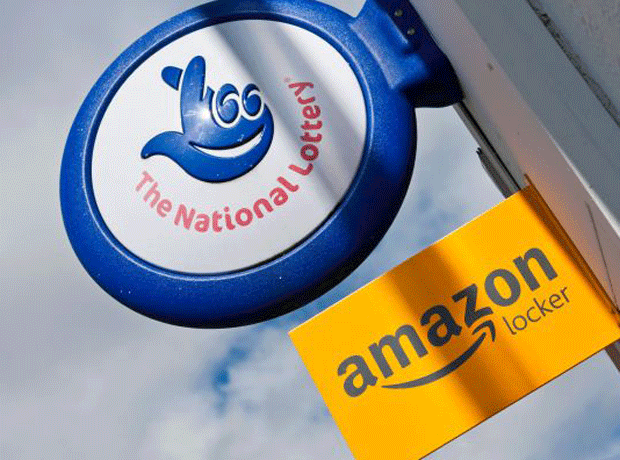 It's the future

ATCM digital manager Guy Douglas says his newly created role is testament to how seriously the association is taking the online opportunity. Part of his remit is to show indies the way and on 3 July the ATCM will launch a "digital toolbox" aimed at helping small retailers understand how to take advantage of the opportunities offered by an effective online presence.

"There is a lot of how-to work to be done, but once it's under way there will be a snowball effect when people start saying 'I've had a brilliant quarter and it's because of multichannel'," he says. "The post-Portas focus on preventing further erosion of spend and footfall in town and city centres has revealed a large number of businesses that haven't evolved into multichannel. We have 700 members in 600 locations in the UK, so we can make a really big difference there.

"Click & collect is part of the future - consumers want choice and convenience and it offers that. Among a lot of our members, it's broadly considered to be something offered by John Lewis or Tesco, but it should not be the sole preserve of the larger retailers."

Especially given the additional benefits it delivers. Retailers that offer click & collect claim they have enjoyed additional footfall and incremental spend from online shoppers when they collect their online orders. Asda estimates customers who collect online orders of George clothing spend an extra £9 in-store with every visit. Now indies that don't wish to offer their own products online can take a short cut to that incremental spend by buddying up with Amazon .

The online giant is looking to recruit partners to host their lockers in stores and the barometer suggests the idea would appeal to indies, with 56% saying the reason they don't offer click & collect is because they "haven't been asked" by an online retailer. Amazon emerges as the retailer of choice for indies, with 48% saying they would prefer it to John Lewis, their symbol group or another high-street retailer.

Unlocking the locker opportunity

The Amazon lockers are a simple concept. Amazon customers get their package sent to their nearest participating store, receive a code and are given three days to collect their parcel. The potential pros - in the form of the increased footfall and subsequent spend - are obvious. Other than stores with extremely limited space, the possible cons of a humble c-store teaming up with global giant Amazon are harder to spot.

As a result, they are spreading fast. They started out in shopping centres in September 2011, The Co-operative Food Group rolled out Amazon lockers into stores in June 2012, Martin McColl introduced them to 30 stores the following November, and Spar put them into nine stores in January. It's almost doubled its numbers since.

"We have the Amazon lockers in 16 locations now," says Spar retail development controller Barry Wallis. "It has been going well and each month we are seeing more people taking advantage of the service."

Another potential route, especially if the indie is one of the 25,000 that already offers PayPoint, is Collect+, a 50/50 joint venture between PayPoint and Yodel that enables customers to collect or return parcels ordered from department stores such as John Lewis and House of Fraser. PayPoint is currently rolling out added incentives for retailers to offer Collect+ and customers to use it. It relaunched the service in May with a loyalty scheme, a two-day service and more flexible options for sending parcels. Collect+ is now offered in 5,250 c-stores and has more than doubled the number of parcels it handles from 3.8 million to 7.7 million in the past year.

Some 40% of customers quizzed by PayPoint say they would choose to pick up parcels from a c-store given the option. That's a lot of extra pints of milk and loaves of bread they might grab while doing it.

Indeed, with the obstacles minimal for even the smallest players, the opportunity, and the rewards, are there for the taking. Indies just need to get clicking. Then collect.