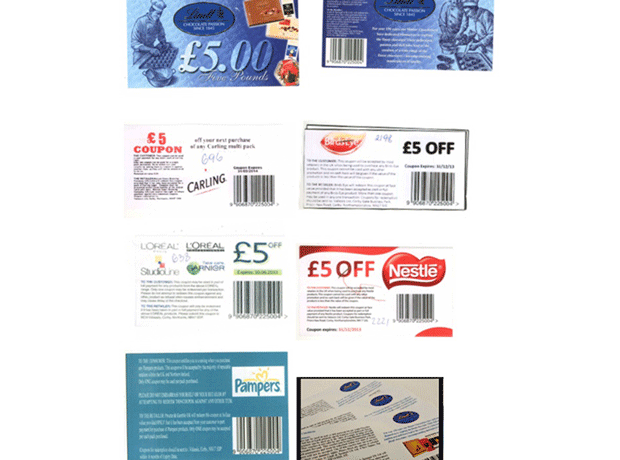 Suppliers and wholesalers are warning retailers to be on the alert for fraudulent food and drink vouchers.

The Grocer revealed last month a fake coupon claiming to offer £6 off multipacks of Carling was in circulation. Now more fake vouchers have been identified. They include £5 coupons for Lindt, Birds Eye, L'Oréal, Nestlé and Pampers.

As The Grocer went to press, a number of similar looking vouchers were available to buy on eBay.

A Lindt spokeswoman confirmed the coupons were being sold on the internet. "We are working to immediately cease the sale of these faked coupons," she added. "The barcodes originate from an expired coupon and we have now cancelled these barcodes so they are no longer scanable."

Nestlé said it was also trying to address the issue. "We will continue to monitor and work with retailers to minimise the impact," a spokesman added.

Valassis, the UK's largest coupon and voucher services provider, said it was aware of the fraudulent vouchers and was working to remove them from circulation.

Commercial director Penny Dryden said the coupons originated from a "cottage industry" of people either copying real vouchers or creating their own. She said the fraudsters usually targeted coupons valued at £2 or more. Fake vouchers are estimated to cost the industry £1.5m a year.

Despite the recent incidences, fraudulent vouchers were generally in decline because suppliers were following best practice guidelines and making vouchers harder to copy, said Dryden. Criminal prosecutions had also increased, which acted as a deterrent, she said.

Wholesaler Palmer & Harvey is currently displaying images of the fake vouchers on its website and warning retailers not to accept them.