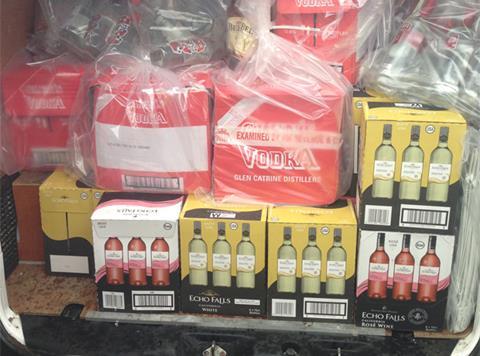 A new joint taskforce has been launched in a bid to tackle alcohol duty fraud.
The Joint Alcohol Anti-fraud Taskforce (JAAT) held its first meeting yesterday (16 January) and aims to bring together law enforcers, trade bodies and key alcohol industry figures in order to tackle duty fraud, which costs the taxpayer around £1.2bn in unpaid revenue.
The meeting was opened by economic secretary to the Treasury Nicky Morgan, and the taskforce includes representatives from the FWD, ACS, BRC and BBPA as well as senior officials from HMRC, Trading Standards, Border Force, and the Home Office.
The JAAT, which will work to improve intelligence and information sharing, will meet twice yearly, and will focus on a number of key areas, which are still being fleshed out by the group.
"Alcohol fraud is a massive problem and we need concrete action," said ACS public affairs director Shane Brennan.
"We want the taskforce to find ways of tackling this at a local level. That's our ambition for the taskforce and that's what we put forward today."
FWD CEO James Bielby added: "It's a useful thing to do for all parts of the supply chain to come together – it has ministerial support and senior people from HMRC and the Home Office are involved."
In the Autumn Statement last month, the Chancellor George Osborne announced that a registration scheme for wholesalers would be introduced, following a public consultation on alcohol duty fraud.
A summary of responses to the consultation has also been published and can be accessed here (PDF).