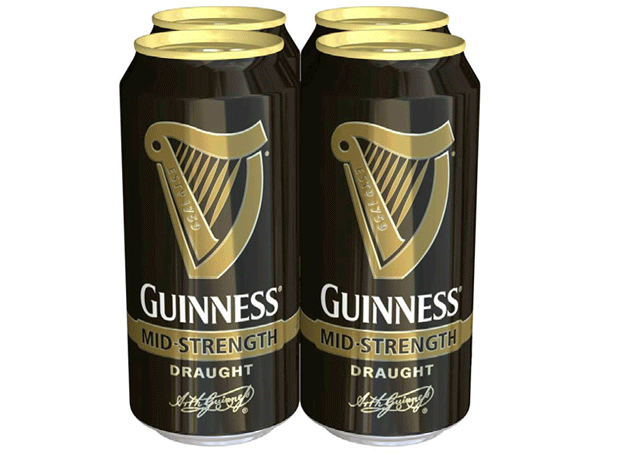 Supermarkets and suppliers are on course to smash the government's target of removing one billion units of alcohol from sale within the next two years.

Figures released under the Department of Health's Responsibility Deal this week revealed booming sales of both reduced alcohol beer and wine, in the first set of reports since companies signed up in January.

The signatories to the pledge said rapid changes in consumer habits, especially in demand for lighter wines, were fuelling significant reductions in the quantity of alcohol consumed and promised many more new products were to come. Sainsbury's said sales of its lower-alcohol wines had shot up by nearly 20% since October, while rival Asda claimed sales of no and low-alcohol beer and cider had grown by a third in the past year.

Booker claimed it had seen a reduction of more than 16 million units through sales of its own brands and competitors' reduced abv products.

Sales of lower strength beer - of 2.8% or less - grew nearly 60% year-on-year between October 2012 and January 2013, according to new HMRC data.

"Although still a small share of the total beer market, growth is encouraging and it shows there is real interest from both brewers and consumers," said a spokesman for the BBPA.

Heineken, Molson Coors and Carlsberg have all launched lower-abv beers recently. "Heineken believes it can reach consumers in ways that the government cannot," said the brewer, giving a nod to its famous slogan in its progress report.

Diageo, meanwhile, reported increased sales of its new mid-strength Guinness (2.8%) and said it planned to launch more lower-strength wines following its move to reduce the strength of its market leading Blossom Hill Californian white wine from 12% to 11.5% abv.
"In their annual updates, partners have shown how they have delivered reductions in fat, calories and salt in foods, and on alcohol the progress they have made displaying health and unit information on bottles and cans," said a DH spokeswoman.
"But we are not complacent – as part of the Responsibility Deal we are continuing continue discussions with businesses so we can get even better results."
WTSA chief executive Miles Beale said: "Our members are committed to the Responsibility Deal and the pledge to remove one billion units from the UK alcohol market is a key part of this. These latest figures demonstrate the progress that can be made by government and industry working together.
"Through product innovation, adjustments to pack sizes and improving the range of lower strength products our members are responding to consumer demand for greater choice and actively demonstrating their commitment to partnership working to tackle alcohol related harm."