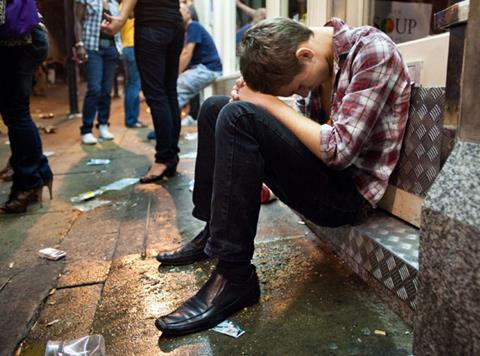 Local authorities and NHS bodies have been accused of trying to bring in minimum unit pricing by stealth, as plans were revealed this week for a new government-funded model for interventions on the price of alcohol and caps on booze promotions.
Despite the coalition's decision to shelve minimum pricing in July, the same researchers used by David Cameron to justify his original plans have been working with councils to draw up measures to limit sales based on local projections of alcohol harm.
They are planning to use estimates of the number of deaths and illnesses – and the subsequent cost to NHS services – as justification for measures that would allow licensing bodies and public health leaders to get round the national decision to abandon minimum unit pricing.
The new model, funded by the government, is outlined in an article in The Lancet by researchers who drew up the original Sheffield Alcohol Model, used by Cameron to back minimum unit pricing before the summer u-turn.
Targeting harmful drinkers?
As they spearheaded moves for a local system of minimum pricing, researchers from Sheffield University also published a new report in The Lancet claiming the policy would hardly affect moderate drinking but would be much more effective for the most harmful drinkers.
The report claims a 45p minimum unit price would cause moderate drinkers to consume just 1.6 units less each a year each, but harmful drinkers would drink 300 units less – the equivalent of more than 100 pints of Stella. The study found that on average moderate drinkers purchase 36 below-MUP units per year, whereas harmful drinkers in the lowest income group purchase 1,610 units.
"We aim to localise the Sheffield alcohol policy model to enable appraisals of policy interventions (particularly pricing, licensing, and protocols for screening and brief intervention policies)," John Mooney, a professor at the University of Sheffield, wrote in the report.
"Alcohol is now prominent on the UK policy agenda," he added. "A range of new control and prevention measures have been proposed, including new powers for local authorities, as part of a focus on localism in English public health."
The report also called on local authorities to help researchers draw up a database of alcohol harm and suggested areas afflicted with the worst problems.
"The locally adapted model has been most persuasive at both national and devolved government levels," Mooney added.
However, the plans face huge opposition from the drinks industry.
"We support locally targeted solutions," said William Boyack, public affairs manager at the WSTA. "However there is simply no evidence to suggest that a minimum unit price at a local level would have any effect on problem drinking.
"Minimum unit pricing would punish the vast majority of responsible drinkers and is likely to be illegal if introduced at a local level."
BRC director of food Andrew Opie claimed the plans were a recipe for chaos. "The administrative burden for this would be unworkable and enormous," he said.
"It has particular implication for supermarkets, which often have huge catchment areas that would cross local authority boundaries."