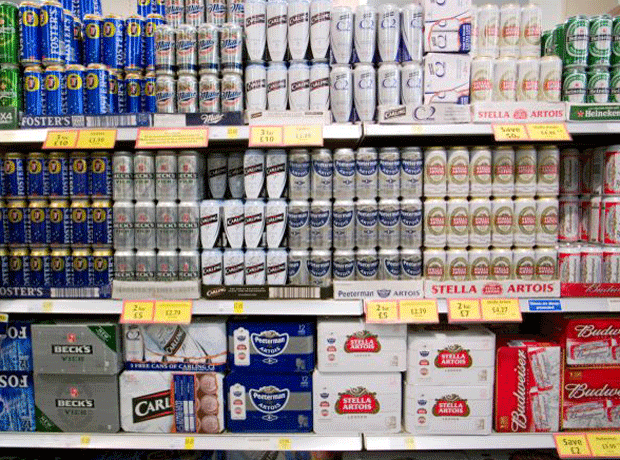 Rising alcohol prices have been credited with discouraging binge drinking and causing a sharp drop in the number of people injured in serious violence across England and Wales.
An estimated 234,509 people sought treatment at hospital accident and emergency departments across England and Wales in 2013 – 32,780 fewer than in 2012, according to a new report by experts at Cardiff University.
Professor Jonathan Shepherd, director of the university's violence and society research group, said there had been a sustained fall in levels of serious violence every year since 2001, apart from a 7% rise in 2008.
"Violence is falling in many western countries and we don't know all the reasons why," he said, though he suggested changes in alcohol habits was a probable explanation.
Violence among males decreased by 19.1%, compared to a 14.1% decrease among women. Meanwhile, violence among young adults was down by 14%.
"Binge drinking has become less frequent, and the proportion of youth who don't drink alcohol at all has risen sharply," said Professor Shepherd.
"After decades in which alcohol has become more affordable, since 2008 it has become less affordable. For people most prone to involvement in violence – those aged 18 to 30 – falls in disposable income are probably an important factor."
Henry Ashworth, chief executive of industry body the Portman Group, said: "We welcome the sustained fall in alcohol related violence over more than a decade.
"Hard work by local partnerships between local authorities, police, drinks businesses and community groups is proving most effective at both growing night time economies and reducing harms. For those local communities that still suffer disproportionately from anti-social behaviour we would urge them to embrace this partnership working."