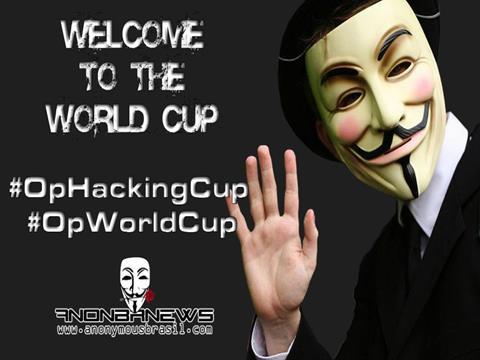 As The Grocer went to press, World Cup sponsors were bracing themselves for cyber attacks after hackers defaced and took down dozens of websites across Brazil this week.

Coca-Cola, Budweiser and Johnson & Johnson are understood to be among the named targets of a powerful activist hacking group called Anonymous.

The self-styled "hacktivists" this week carried out a barrage of cyber attacks against the Brazilian government and the Fifa World Cup site. It said it would also target World Cup sponsors, including the food and drink companies that have attached their name to the competition.

"It's very serious for the brands named," said Adrian Crawley, director of online security firm Radware, who warned brands to be on guard.

"We've seen Anonymous do this many times," he said. "And we're not talking about small companies. Not only is this a brand image problem, but the financial side is incredible."

The campaign, called #OpHackingCup, is designed to highlight what the hackers claim to be violations of human rights and the spending of government funds in the run up to the World Cup.

Crawley added that Anonymous had in the past hacked sites at major companies including Sony and MasterCard. It had also targeted other high-profile events including the Sochi Winter Olympics and London Olympics.

"As with any major event, we take all necessary precautions and monitor developments to safeguard our business," said a spokeswoman for Budweiser.