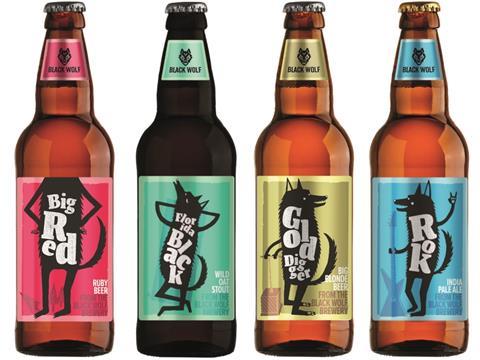 Traditional Scottish Ales has become The Black Wolf Brewery and unveiled a new range of modern craft beers.

The Stirling business has been rebranded by owner VC2 Brands following investment to boost its appeal south of the border.

Beers in the new craft range - which rolls out in May and has already secured a supermarket listing in Scotland - include an IPA, an elderflower-flavoured wheat beer, a stout and a blonde beer. Craft beers were often compartmentalised into regions by supermarkets, which made it difficult to go national, said VC2 director Andrew Richardson, adding that the new look would help unlock listings across the UK.