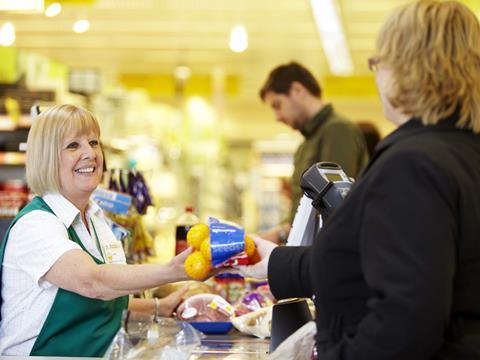 Morrisons has launched a fresh drive to improve customer service levels across its store estate.

Part of its Five Ways of Working strategy, the new Customers First training initiative centres on ensuring staff are friendly and cheery. When they seeing a customer who may need assistance, staff are being encouraged to "drop the box" and offer to help.

One contributor to an online Morrisons staff forum, who has undergone the training, said they were being told to be "like the Disney staff in Florida with our customer service".

A Morrisons spokesman said it did not recognise the instruction to be more like Disney, but the message it was giving was that "we want colleagues to be friendly but to behave like themselves".

According to Grocer 33 data, Morrisons is the worst performing of the five regular retailers we track in terms of shop floor service. For the 51 weeks to 10 June, Morrisons averaged 12.9 out of 20, down from 14.5 for the previous year. This week, however, its Crawley store scored the full 20 marks for shop floor service.

Sainsbury's was the highest scorer with an average of 16 out of 20. In terms of overall service and availability, Morrisons came fourth with an average score of 66.9 out of 100. Asda was the lowest-scoring retailer overall with an average weekly total of 63.3. Sainsbury's led the way on 73.8.

Earlier this month 8,000 Morrisons staff qualified to receive shares or a cheque averaging nearly £4,000 via its Sharesave scheme.

They have been saving an average of £70 a month for three years into the scheme, which enables staff to purchase shares at £1.64 a share at the end of the period.

The share price had risen to £2.49 at the end of the period, representing an average profit of more than £1,300.