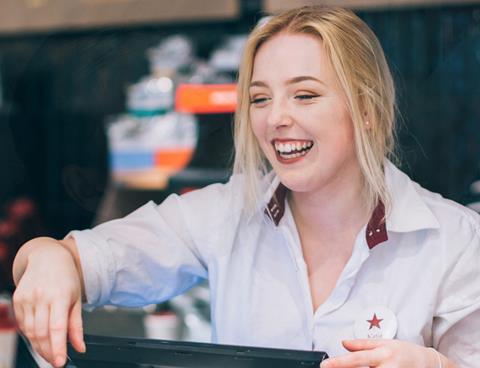 Pret a Manger is offering apprentices the chance to complete a fully funded undergraduate business management degree as part of a new scheme designed to create "business leaders of the future".

Those who reach the final manager stage of the programme will be invited to apply for a BA in business management at Manchester Metropolitan University.

The course will teach Pret apprentices about problem solving, the principles of business and the latest developments in commerce.

Candidates will also learn business management and practical skills and could be running their own Pret shop and team within four years, according to the company.

There are 120 spaces on the programme, with applications open from yesterday and closing on 30 September. Anyone aged 16 or over can apply.

"We are delighted to launch a new apprenticeship programme which focuses on building management skills, helping those involved to grow their careers and take advantage of the many opportunities we offer to become business leaders of the future," said Pret people director Andrea Wareham.

"As well as gaining a lot of knowledge, our apprentices will become part of a community, making new friends in a supportive and fun environment."

In the first stage of the programme, candidates work in a shop, meet suppliers, attend industry events and learn about Pret's key initiatives, including its global plastic pledge to eradicate single-use plastics from stores by 2025.

In stage two, they will take the lead in shops as they work towards becoming manager or assistant manager.

Stage three sees candidates become managers of their own Pret outlet.

By the end of the apprenticeship, they attain level four and five apprenticeship standards.

From there, apprentices can go on to complete a BA in business management at Manchester Metropolitan University.

The flexible programme can take anywhere from two to four years.

It comes in the same week that Pret relaunched its Big Experience week, providing work experience for 500 16 to 18-year-olds across the country. The paid placement offers students the chance to meet with Pret team managers and work at Pret's support centre, with the scope to be fast tracked through the application process for the new apprenticeship scheme.

The Big Experience week was first launched last March in a bid to drive up the number of British job applicants following Brexit, but Pret came under fire for not offering an hourly rate of pay.