Dark chocolate and sugar-free sweets are gaining ground as health concerns hit home. But there's still room for indulgence – particularly as Brexit-beleaguered consumers turn to sugar to negate the economic doom and gloom.
These insights form part of our confectionery category report, which includes expert commentary and the full, downloadable Kantar and Nielsen data.
1. The power of the dark side
Dark chocolate has been growing steadily for a while now. But darker variants really came into their own last year, as major brands such as Cadbury and Galaxy dipped their toes into higher-cocoa variants. Value sales rose to the tune of double digits, according to Kantar data – equating to the largest gain for dark chocolate in the past five years.
2. Giving is receiving
Gifting has become a particularly lucrative area of the chocolate market. Both bagged and boxed formats have grown ahead of the market in the past year. That's paid dividends for brands venturing into gifting formats such as Maltesers, Aero and Kit Kat, according to Nielsen data.
3. Premium continues to thrive
Brits are increasingly turning to quality over quantity. That means brands trading on premium credentials – such as Lindt Lindor – are racking up impressive value gains.
4. Brexit drives sweet sales
It's official: Brexit is making us unhealthy. According to Kantar, the economic uncertainty around Britain's exit from the EU has boosted sugar confectionery sales.
Analyst Jackson Woods puts this down to the so-called 'lipstick effect'. "This sees shoppers indulging in smaller, affordable treats and health becoming less of a concern," he says.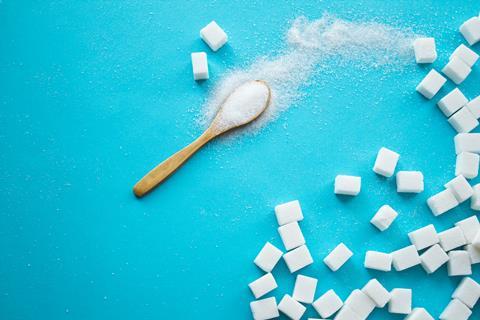 5. Sugar-free sweets are quietly gaining ground
Granted, they haven't set the world alight yet. Especially as Brexit-beleaguered shoppers priortise treats over health. But sugar-free sweets are gradually making their mark on the category, according to Kantar data – approaching the £60m mark in the past year.
6. Vegetarian could be worth the controversy
M&S unwittingly fired up a media storm by making its Percy Pig sweets vegetarian in May. Detractors argued they could taste the difference – and they didn't like it. Still, the move could prove worth the headlines. Vegan confectionery product launches have risen by triple digits globally, according to Mintel. Brands reaping the rewards of going vegan include Sweets & the City, founded by Apprentice winner Sarah Lynn, which has just won listings in Waitrose.
7. British exports
It was "officially the worst chocolate in the world", admits Hotel Chocolat founder Angus Thirlwell. Now British chocolate is turning that image on its head. Exports have doubled over the past decade. Trade is even strong in countries known for their own confectionery prowess such as Germany and Belgium.