The home baking market is struggling with declining shopper engagement. So are there any areas of growth and, if so, where? Here's what you need to know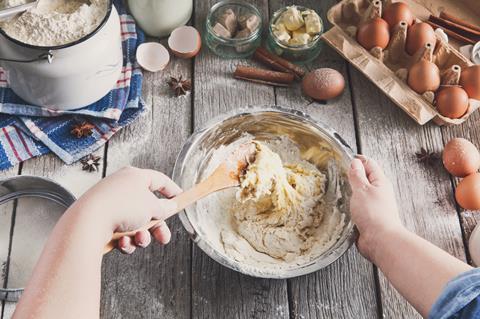 1. Brits are baking less
If the popularity of The Great British Bake Off is anything to go by, Brits should be baking in their droves. Yet the opposite is true. Over the past year, shoppers bought home baking items an average of 13 times. That's down 2.2% on the year before, according to exclusive Kantar figures for The Grocer. Reduced shopper frequency resulted an £11.8m dip to home baking sales [Kantar 52 w/e 24 March 2019].
2. Sugar concerns are a driving factor
Considering scratch cooking is on the increase – occasions grew 6% in the past year, says Kantar – it may seem odd that baking is down. But there is one crucial difference between these two markets: sugar. While scratch cooking is seen as healthy, baking typically has less virtuous connotations. This consumer wariness is evident in the 1.6% fall in sugar sales to £124.6m [Kantar]. Tate & Lyle fell 6.5% to £63m and Silver Spoon was down 1.7% to £55.4m [Nielsen 52 w/e 18 May].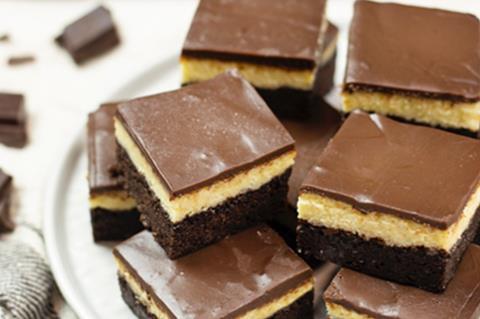 3. More premium products are winning
That doesn't mean consumers are giving up on baking altogether. When they do decide to pick up a whisk, they are going all out. The premium home baking market is growing, and own label lines are experiencing a particular boom. Products bucking the general decline in the category include speciality flour and brown sugar.
4. The added extras are important
This growing extravagance is boosting demand for the 'added extras' of baking. The only home baking sub-category in growth is what Kantar terms 'other baking ingredients' – including colours, flavours and decorations. These delivered a 2.3% increase in value as bakers look to put the finishing touches to their creations.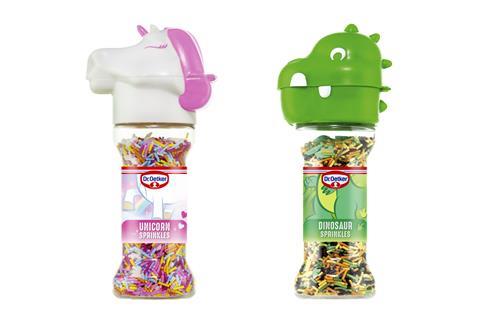 5. Single serve is another area of growth
On the other end of the spectrum, there is growth in quick, single-serve baking. Value sales grew 6.2% over the past year [Nielsen 52 w/e 25 May 2019]. That's largely down to the rise in single-person households and consumers looking for portion-controlled treats, says Betty Crocker, which launched its Mug Treats range in January 2018. Dr Oetker is also going after this crowd with its Pud in a Mug range.
6. Consumers are price-sensitive
Home baking prices have either remained flat or declined over the past year, according to Kantar data. More premium products could be the key to getting value back into the category. However, this is a price-sensitive market. "There seems to be a ceiling of around £5 in home baking ingredients, and products priced higher than that struggle to gain any real traction," says Paul Hargreaves, CEO at Cotswold Fayre. "Quality is important for bakers, but so is a decent price."