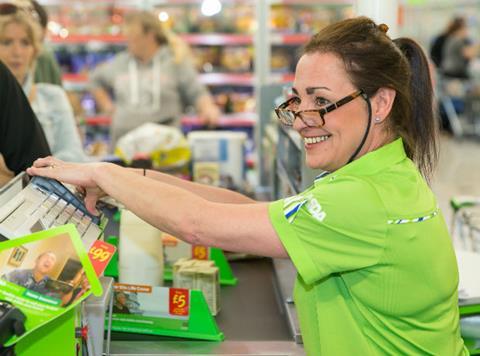 Sainsbury's CEO Mike Coupe sought to reassure Asda and Sainsbury's employees that no stores would close as a result of the merger, but trod more cautiously around the issue of head office job losses and redundancies.

Experts meanwhile have warned such cuts are unavoidable.

The mega-merger was called "a great deal for customers, colleagues, suppliers and shareholders of both businesses" by the retailers, as they confirmed their deal on 28 April.
Coupe said the agreement was "excellent news" for staff because it would "bring together motivated colleagues with similar values, and [create] more career opportunities."

However, whether through redundancies due to duplicate job responsibilities at head offices, or the closure of Asda's Leeds head office, for example, one source thought Asda and Sainsbury's employees would be "very nervous" about what the deal could mean for their future employment.

Employees could have "major concerns about redundancies and relocations," the source said.

Conservative MP Mark Menzies, who worked at Asda's head office for 11 years, said he did not believe the site would survive a few years after the merger. The office has already undergone two rounds of job losses over the last few months.

Menzies also highlighted his concern over the two retailers' distribution centres, saying they would be "absolutely hammered a year or two years down the line" if the merger was approved.

Sainsbury's and Asda have confirmed Asda's Leeds HQ will remain open, while neither has addressed potential crossover in administrative and managerial roles between the two businesses.