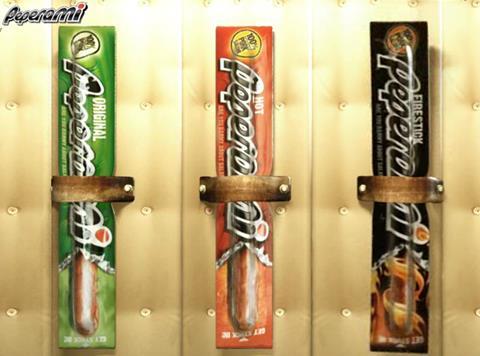 Unilever is to sell its Peperami brand to US-based rival Jack Link's for an undisclosed figure.
The deal, which is expected to go through by the end of March, includes Unilever's European meat snacks business, which sells products in Germany, Benelux, Austria and Switzerland under the BiFi brand, and manufacturing facility in Ansbach, Germany.
European president Jan Zijderveld said the potential of the two "iconic" local brands - Peperami and BiFi - would be "more fully realized" with Jack Link's as Unilever "continued to sharpen its portfolio to deliver growth".
In October the company issued a profit warning following a slowdown in emerging markets but it reported Q4 growth in January, with the UK faring better than other developed markets. However, Unilever's food business remained under pressure, with some of its leading brands flat or in decline.
The move will catapult Jack Link's into the number-one spot in the £159m UK meat snacks category [Nielsen 12/10/13], as it builds on its ambition to be the global leader of branded meat snacks.
"This acquisition is a significant step in delivering on that mission," CEO Troy Link said. "BiFi and Peperami brands continue to drive growth in meat snacks in their respective territories."
Although the category grew 7.8% during 2013, market leader Peperami saw more modest growth, with sales up 2.9% on flat volumes. However Jack Link's, which was in double-digit growth in 2012, stumbled last year, falling 40.6% to £0.6m, as volumes dropped off.
Jack Link's launched its rival sausage snacks, X-Bites and X-Stix, in the UK in January 2009.